DETROIT - The downtown Detroit World Cup viewing party will be back Tuesday in Cadillac Square. 
Last week's U.S.-Germany group stage match drew a few thousand people to the square where a giant LED screen was set up. The U.S. faces Belgium at 4 p.m. Tuesday, and this time two giant LED screens will be in Cadillac Square.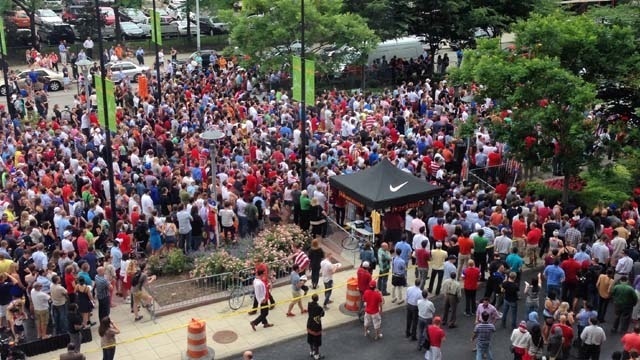 The event is hosted by Campus Martius Park, Detroit City FC, Downtown Detroit Partnership, Fathead and Opportunity Detroit.
Copyright 2014 by ClickOnDetroit.com. All rights reserved. This material may not be published, broadcast, rewritten or redistributed.