DETROIT –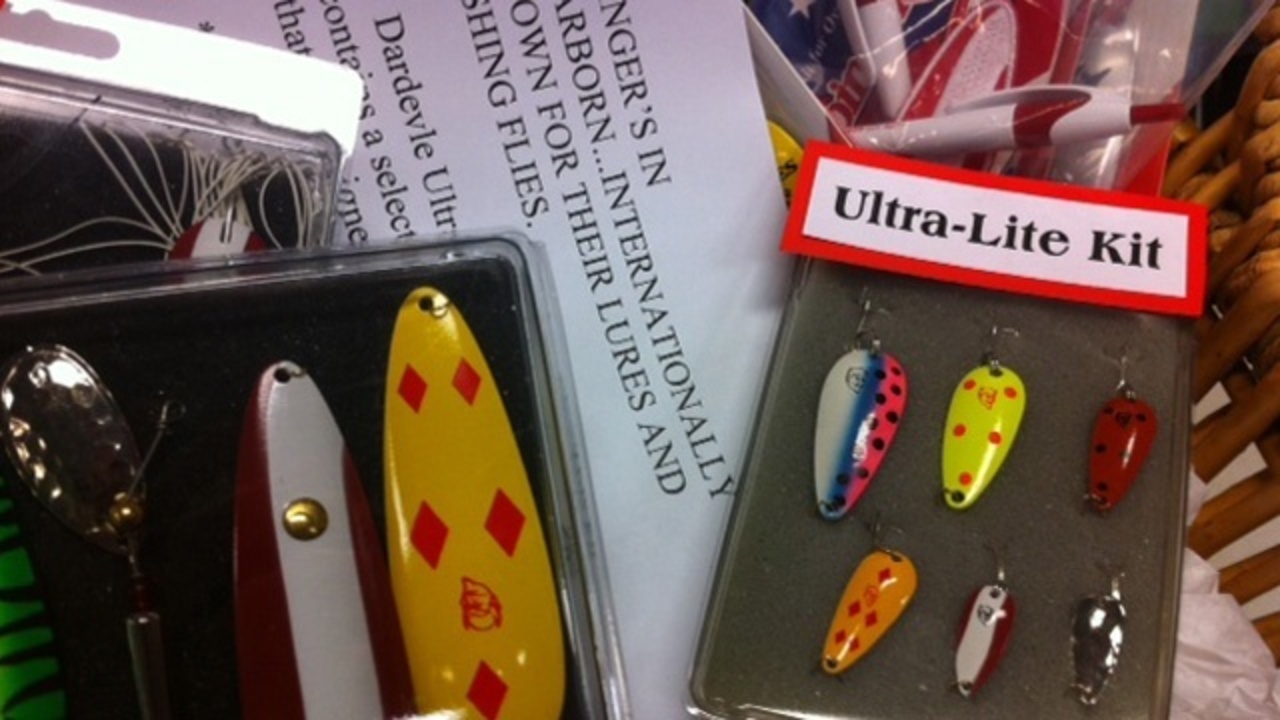 They were buzzing like bees in the Local 4 newsroom today around the big basket Eppinger sent over containing a collection of its world famous fishing lures and flies.
All week long we've been enjoying focusing on Michigan-made products and today we just couldn't resist the lure of this 4th generation Dearborn favorite. The company is home to the world famous Dardevle lure and incredibly intricate flies.
The company produces more than a million lures each year.
Folks in the newsroom took a fancy to the novelty earrings and even Ruth Spencer who it turns out does a little angling herself marveled at the sparkling lures in the Bass kit and quality craftsmanship in the Pike kit. Roger Weber reserved a pare of alluring lure earrings.
This Michigan-made business has been one of our favorites this week.
Visit them for yourself and discover the lure of Eppinger.