WEST BLOOMFIELD, Mich. - The community rallying around a West Bloomfield couple dealing with tremendous heartbreak.
Lawrence and Elizabeth Gray used their life savings to conceive a baby -- and Vivian was born last July.
But when she was only a few weeks old, doctors discovered she had a brain tumor. She was later diagnosed with an aggressive and extremely rare form of cancer -- which is usually only diagnosed 30 times a year across the country.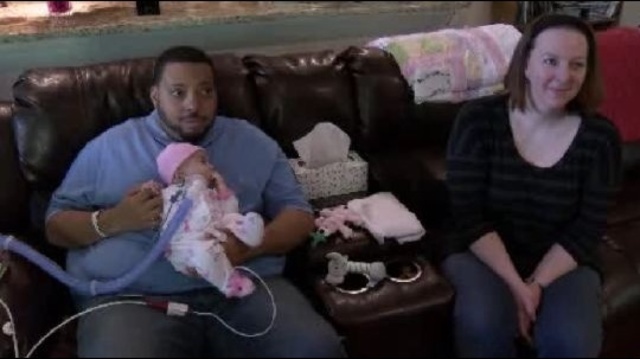 A fund in Vivian's name has been established to help the family as she begins a year-long journey of chemotherapy treatments.
Donations can be mailed to:
Vivian Rose Gray Fund
West Bloomfield, MI, 48322
Copyright 2013 by ClickOnDetroit.com. All rights reserved. This material may not be published, broadcast, rewritten or redistributed.