DETROIT - A high school in Detroit is warning that scammers are using their name to steal money.
Martin Luther King High School Band Director Victoria Miller says she's been told that there are people passing out fliers with her name and images of the band on them -- soliciting money for a college tour in May. But Miller says the money collected isn't going toward the students, but to someone's pocket.
"I don't have any students out there fundraising at all," she said.
Miller said her band members go out with M&Ms and water bottles when they fundraise. And they always wear their King Marching Band T-shirts.
"It hurts me. It's very deceptive," she said. "I'm worried about the people they approach because there was one group of guys who were collecting peoples names and addresses and phone numbers. I wouldn't want them to hurt anyone who would be a supporter of us."
Miller said the scams using her band's name has happened before.
"They [scammers] know we have a reputation for fundraising and there are so many people who support us. So, they're out there using our name," Miller said.
The band mostly recently raised money and traveled to perform at the Olympics in London.
Detroit Public Schools police are investigating.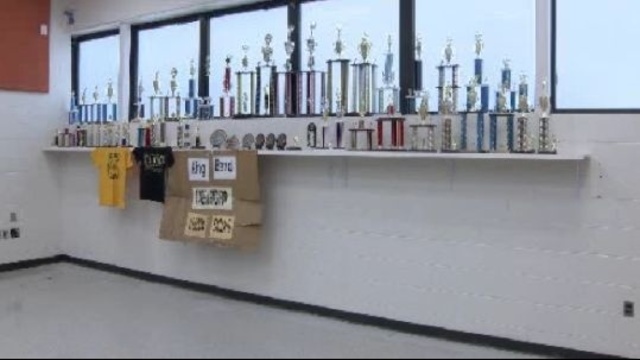 Meanwhile, Cass Tech's band is fundraising for money to travel to Washington D.C. for President Barack Obama's inauguration.
Help Cass Tech get to Washington
To make a donation, send checks to:
Presidential Inauguration c/o Cass Tech Bookstore
2501 Second Avenue
Detroit, MI 48207
Copyright 2012 by ClickOnDetroit.com. All rights reserved. This material may not be published, broadcast, rewritten or redistributed.