A hinge problem has forced Britax to recall strollers that have the potential to cut or amputate fingertips when a release button is pulled. 
Description:
This recall involves Britax B-Agile, B-Agile Double and BOB Motion strollers. The single and double strollers were sold in various color schemes, including black, red, kiwi, sandstone, navy and orange.
They were manufactured between March 2011 and June 2013 and have the following model numbers: U341763, U341764, U341782 and U341783 for the B-Agile strollers; U361818 or U361819 for the B-Agile Double strollers; and U391820, U391821 and U391822 for the BOB Motion strollers.
The model number and the manufacture date in YYYY/MM/DD format can be found on label located on the inside of the stroller's metal frame near the right rear wheel.

Incidents/Injuries:
Britax has received eight incident reports. Incidents include one partial fingertip amputation, one broken finger and severe finger lacerations.

Remedy:
Consumers should stop using the recalled strollers immediately and contact Britax to receive a free repair kit.
Sold at
Major retailers and juvenile products stores nationwide, and online at Amazon.com, albeebaby.com, buybuybaby.com, diapers.com, ToysRUs.com and other online retailers from May 2011 through June 2013 for between $250 and $450.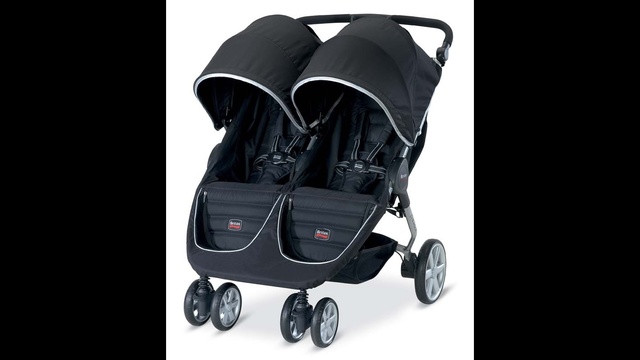 Copyright 2014 by ClickOnDetroit.com. All rights reserved. This material may not be published, broadcast, rewritten or redistributed.