LOS ANGELES - This is one of those videos that will either leave you scratching your head or tapping your toes. Alison Gold's music video for her single 'Chinese Food' is taking the internet by storm.
What does the imagery in the video mean? Good question. Unfortunately, no good answers. There is Chinese food, dancing girls and a guy dressed in a panda suit.
Some of the lyrics to the song include:
Read the menu
They got broccoli
Even chicken wings
Make it spicy
And you like it
Cause it's beautiful
And it tastes so so so good
I like the egg rolls
And the wonton soup
This makes me feel so so good
Fortune cookies, tell my future
Chinese Chinese Food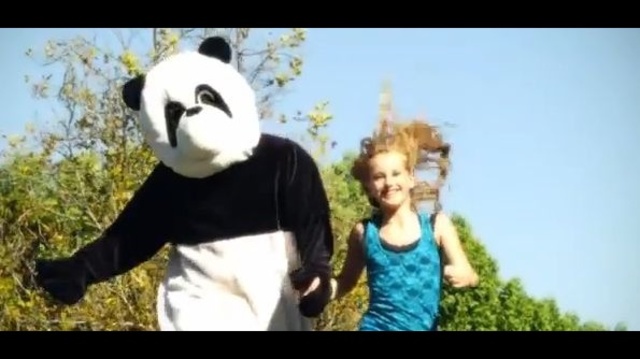 The song and video are the latest by Ark Music Factory co-founder Patrice Wilson who also brought us "Friday" by Rebecca Black.
Watch it for yourself and tell us what you think
Watch: Alison Gold sing 'Chinese Food' (Official Music Video)
Copyright 2013 by ClickOnDetroit.com. All rights reserved. This material may not be published, broadcast, rewritten or redistributed.