DETROIT - Disney's Marvel Studios delivers another summer blockbuster.
Guardians of the Galaxy hits theaters Friday, August 2.
The film follows a rag-tag team of space mercenaries who take it upon themselves to protect the universe from a deadly and dangerous zealot named Ronan the Accuser, played by Lee Pace.
The film stars Chris Pratt as Star-Lord a.k.a Peter Quill, a human taken from earth as a boy by aliens. 
The story starts with Quill searching for an alien relic in a far corner of the universe.

Quill was hired by his abductor and current handler Yondu Udonta -- a spear-toting, blue-faced Michael Rooker -- to get the job done. But Quill has other plans. And that's when the chase begins as he's not the only one who wants to cash in on the relic. Ronan's on the hunt too.
The film is packed with action and one-liners that will likely have audiences laughing along.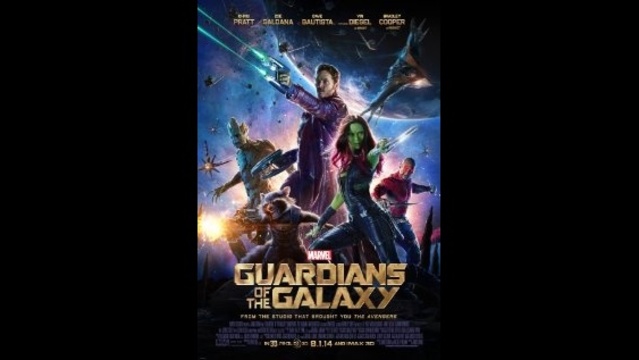 In one of the most memorable action sequences in a Marvel movie, our heroes (or should I say anti-heroes?) finally come together to break out of a space jail.
Zoe Saldana stars as the green beauty Gamora and Dave Bautista gets a starring role as Drax the Destroyer, who's looking to revenge the death of his family at the hands of Ronan.

Fans will likely fall in love with Rocket the Raccoon and Groot (a tree-like alien), who are voiced by Bradley Cooper and Vin Diesel.
All five, including Star-Lord, make up the Guardians of the Galaxy.
With what seems to be the norm for death and destruction in comic book movies these days, the film looks to take the edge off with more comedic relief than previous adaptations.
Overall, the film is a must see for the summer and a definite crowd-pleaser. The action delivers but the acting can be flat at times.
4 out of 5 stars
Guardians of the Galaxy is rated PG-13
Copyright 2014 by ClickOnDetroit.com. All rights reserved. This material may not be published, broadcast, rewritten or redistributed.