CHELTENHAM, England - After a difficult birth, a couple in England brought home a big baby boy  -  a very big baby boy. George King was born weighing 15 pounds seven ounces -twice the size of a normal baby.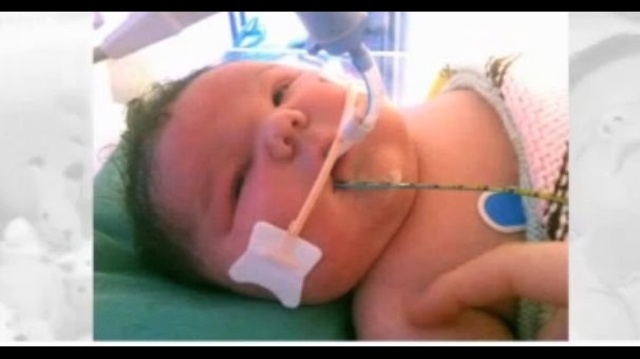 His delivery wasn't easy.  George is so big his shoulders got stuck during delivery and he wasn't able to breath for five minutes.
Doctors gave him a ten-percent chance of living. Four and a half weeks later, he was allowed to go home from the hospital and now his parents are buying clothes for three to six month olds instead of newborns.
--Baby George is wearing clothes nearly twice the size of a regular newborn
George's mom Jade Packer said, "He's a little miracle.  Well, he's a big miracle."
Doctor's are trying to figure out why George is so big. His mom was just 6 pounds when she was born and his dad was just over 9 pounds.
19504996
Copyright 2013 by ClickOnDetroit.com. All rights reserved. This material may not be published, broadcast, rewritten or redistributed.