GROSSE POINTE, Mich. - Infertility is heartbreaking to those who long to be parents, yet struggle to conceive.  It is for this reason that a week is dedicated each year to offer hope and support to those who suffer.
NIAW is a movement that began in 1989.  The goal of NIAW is to raise awareness about the disease of infertility, and encourage the public to understand their reproductive health.  In 2010, National Infertility Awareness Week became a federally recognized health observance by the Department of Health and Human Services.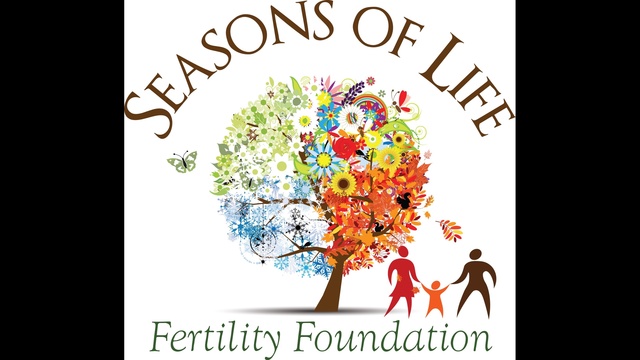 The Seasons of Life Fertility Foundation was founded in 2011 to help couples who have encountered a life-changing event and who suffer financial hardship receive assistance with fertility treatment.  Earlier this year, Seasons of Life received 501 (c) (c) tax-exempt status from the IRS, which ensures its growing resources will help more couples battling infertility find treatment.
According to the founder of Seasons of Life, Carole Kowalczyk, M.D. "The emotional and financial toll that fertility care takes on couples is huge.  We founded this fund so that we could help couples heal body, mind and spirit.  With National Infertility Awareness Week coming up it seemed timely to announce our news in the hopes that it will bring awareness to both NIAW and Seasons of Life."  Dr. Kowalczyk is also medical director, reproductive endocrinologist and infertility specialist of the Michigan Center for Fertility and Women's Health (MCFWH) located in Warren, Michigan.
As part of this initiative, Joseph Serventi, Managing Partner of Andiamo Trattoria in Grosse Pointe has agreed to donate 10% of all sales Monday, April 22, and Tuesday, April 23, 2013 to Seasons of Life during NIAW.  Those who wish to support fertility health are encouraged to come to the restaurant during these two days, knowing that all proceeds will go towards helping those with challenging circumstances receive fertility assistance.
Tracy (not her real name) was the first recipient of Seasons of Life.  It was her story that inspired the creation of the foundation.  Her story began the day she awoke to discover that her husband (now ex) had tried to end her life by pouring hot cooking oil over her and stabbing her multiple times. 
But her story has a happy ending.  She received medical treatment, and healed both physically and emotionally.  She divorced her abusive husband, met and fell in love with a wonderful man (and he with her!) and they married.  The only thing missing from their happy life together was a child.  During Tracy's first marriage she had a tubal ligation.  When she and her current husband married, they saved for years for a tubal reversal, but it was not successful.
When Dr. Kowalczyk heard their story, she was moved and wanted to help. Her relentless efforts resulted in the "birth" of Seasons of Life, a not-for-profit organization. 
In order to qualify, candidates must have encountered a life-changing event.  Financial hardship alone, although devastating, is not reason enough to qualify for support from the foundation.
Seasons of Life's board of directors selected Beth (not her real name) as the recipient of its second fund.  Beth's story is also heart wrenching.  She used all of her savings to fund fertility treatment. She carried her first pregnancy 18 weeks and then miscarried.  
She lost her second pregnancy too, and shortly thereafter her husband was diagnosed with kidney cancer.  All of these circumstances resonated with the board of directors of Seasons of Life and they awarded her assistance. 
Both of these women have since become mothers.
To qualify for Seasons of Life assistance candidates must:
1)      Be able to demonstrate that the couple cannot achieve pregnancy without medical assistance.
2)      Submit a compelling story that explains how the couple is working to overcome a life challenged situation and why the Board of Directors should consider the request.
3)      Demonstrate that fertility care cannot be supported without financial support.
4)      Entries need to be submitted in writing to Seasons of Life by the 15th of June, September, December and March.  Assistance is given each season - summer, fall and winter and spring.
More information can be found at: http://seasonsoflifefertilityfoundation.com.
Contributions to Seasons of Life Fertility Foundation are tax deductible and 100% of all donations go directly to helping overcome the heartbreaking disease of infertility.  Donations can be made out to Seasons of Life and mailed to: 19678 Harper Avenue, Grosse Pointe Woods, MI 48236.
To learn more about Dr. Kowalczyk's fertility practice, visit: http://mifertility.com.
To learn more about NIAW visit: http://www.resolve.org/national-infertility-awareness-week/home-page.html.
Copyright 2013 by ClickOnDetroit.com. All rights reserved. This material may not be published, broadcast, rewritten or redistributed.