ANN ARBOR, Mich. - Lyn LaPerriere needed a fast ambulance ride to Ann Arbor's St. Joseph's Hospital.
The Milan, Mich. man has been fighting back from the brink after falling ill with fungal meningitis.
His health spiraled downward after getting an annual epidural steroid injection from his Brighton doctor two weeks ago for bulging disks in his back. LaPerriere has spent three days in isolation after doctors finally figured out he fell victim to fungal meningitis, likely caused by the steroid shot.
LaPerriere, a General Motors retiree and avid race car enthusiast, suffered crushing headaches caused by the illness.
"And the doctor said if he didn't go to the ER the first time he would have been dead," said his wife, Penny.
A national outbreak of fungal meningitis has lead health officials to a pharmacy in Massachusetts. The steroids were shipped to four different facilities in Michigan, including Michigan Pain Specialists in Brighton.
LaPerriere is one of six cases confirmed in the state. His wife says her husband never gets sick.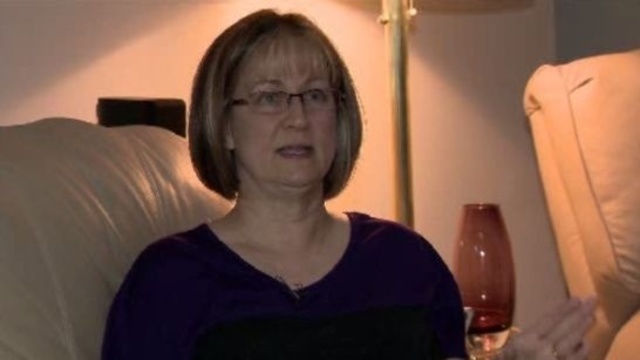 "It was really scary. I didn't know if he was going to make it or not," said Penny.
The case is uniquely frightening for the couple. Penny says her husband's doctor told them his case has been sent to investigators involved in the nationwide meningitis investigation, along with three of his other patients.
Penny wants everyone to be on the lookout.
"I don't wish this on anyone. I just feel bad for the people that have lost family members. I am doing this because I want the people to be aware this is in Michigan," said Penny.
Penny says Lyn is on the mend and doing much better than he was Wednesday. Still, she says he is likely to be hospitalized at least through the weekend.
There are five other patients at St. Joseph's Hospital battling the same illness.
Copyright 2012 by ClickOnDetroit.com. All rights reserved. This material may not be published, broadcast, rewritten or redistributed.