DETROIT -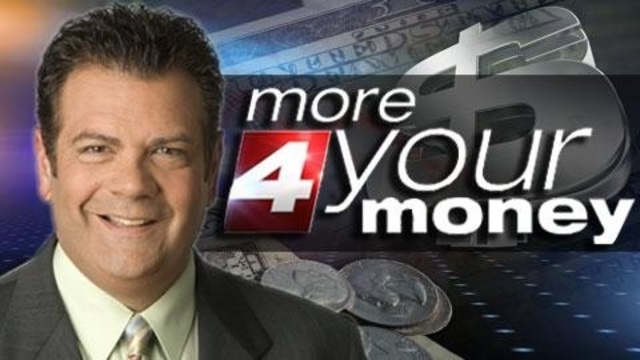 Remember the old Detroit Metro Airport? You know, BEFORE the new terminal? It seems like only yesterday to those of us sentenced to spend much time there that the first look anyone got of Detroit was something resembling Calcutta.
Northwest Airlines [now Delta] took us from worst to first. No one thought the airline was trying to steal our collective "jewels" spending a billion dollars for a new airport.
I use that happy little bit of local history to consider a more recent and sad bit of political and social gamesmanship. The leader of the "they're stealing our jewels" chorus was one Monica Conyers. You remember her too; the Congressman's wife, former Detroit City Council President and now veteran of "camp cupcake" federal prison. She's currently in a halfway house, but back then she used her bully pulpit to try and convince this city an attempt to take Cobo Center from "worst to first" was some nefarious plot to steal something from Detroit residents.
Related: New-look Cobo ready for Auto Show
I vividly recall sitting in council chambers as she blamed Local Four's Roger Weber, who had taken a tour inside Cobo to show its embarrassingly horrifying condition on television, that the story was somehow made up or illegal or even worse a plot by "outsiders". [Roger should wear as a badge of honor Monica Conyer's antipathy!] He showed how the Cobo roof leaked so badly the Teamsters inside were using 50 gallon drums to catch rain water. The building was crumbling and more than anything by sitting untouched for years it became a rickety antique. It was so bad, so difficult to manage, so unpleasant to do business in that we have since learned the Detroit Auto Dealers Association could no longer deal with it and in plain English explained to the City of Detroit either a regional authority that could remake Cobo would be formed or it would take its North American International Auto Show out of the city and take it to Chicago or Los Angeles.
Patrick Bero is the CEO and CFO of the new Cobo Center Authority.
Today he told me regarding this subject, "I'm a big believer in markets and the market was voting with their feet. We were losing exhibitors, we were losing events here at Cobo because of the conditions that existed. That's why the authority was established in the first place because our largest exhibitor, the DADA with the NAIAS decided unless things changed they were gonna leave and so the Authority was created to turn Cobo Center around and give them what they demanded but what the marketplace demanded. We're seeing very positive results as a result of that change."
Bero is a finance guy so he understands the difference between a jewel and a hole in the Cobo roof! When asked about Conyers' remarks he said "a jewel is an asset, something that brings wealth. Cobo was costing the city $20 million a year!"
He, of course, was speaking a foreign language to that convicted felon. In fact Bero today said of the post Monica Cobo and what it means to the city "I think it says first and foremost that regional cooperation works and when you have people of good will that are very successful in their own fields of endeavor that come together and are determined to turn things around that it can be done. We knew when the Authority was established that everybody was going to be watching. And for that reason we've done everything we can to make sure this was a successful effort."
He was speaking of the Authority Board of Directors there, you know, the "thieves who would steal the jewels."
Cobo Center's atrium, that we've now shown you two nights in a row on Local 4, is just the beginning. The entirety of Cobo will get a makeover worthy of an Oprah audience. The entire façade will be unrecognizable to us this time next year. It will look like a convention center you might find in Chicago or L.A. or Boston. It will go from worst to first like Metro Airport. Monica Conyers is now an unpleasant and distant memory. Cobo will carry on now to make us proud to host conventions again. Bero says the proof is in the potential.
You see the American Society of Association Executives is holding its annual convention in Cobo Center in 2015. This is seriously important when you realize the AASE is the convention of convention planners. They are the people who put on conventions and their yearly show is roughly the Super Bowl of the convention business. They saw Cobo's Plans, and they also see its potential. Bero believes once the nation's conventioneers get a load of a completely rehabbed Cobo they will start doing more business here.
That would make Cobo a legitimate gem, not fool's gold. Going from worst to first is something to be proud of, Metro Detroit.
Copyright 2012 by ClickOnDetroit.com. All rights reserved. This material may not be published, broadcast, rewritten or redistributed.