ROYAL OAK, Mich. -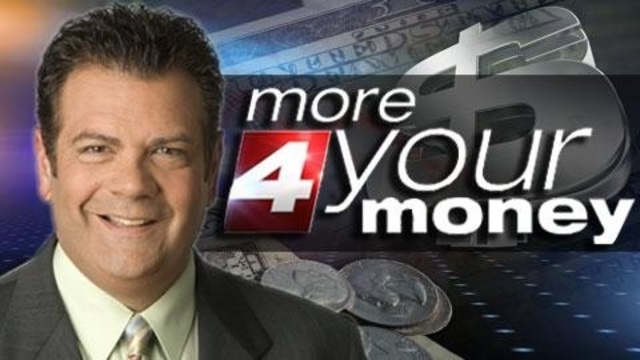 It's almost as if Royal Oak invented the term "cool city".
Whether it's Traverse City, Petoskey or even Ferndale it seems they all aspire to the Royal Oak "coolness." It's a walking destination with lots of great shops, superb bistros and fun nightlife all year long. And while it has a far reaching reputation for every age group it's lacked one thing other cool cities offer; a rickshaw taxi service. Paying attention to such details is how good entrepreneurs get started. You might include Sean Paraventi in that group. He spent the past year exploring the idea and decided a few weeks ago to buy a bicycle/taxi online from an Oregon company that used it in the Rose Bowl Parade when the Oregon Ducks played there in January. [That explains the green colored back seat.]
Read more: Man unleashes bikeshaw taxi service in Royal Oak, leaves ride fair price up to riders
Paraventi is 45 years old, an aspiring play write and actor who thought working for himself on the weekends profitably would enable his flights of fancy. It took some effort to convince the City of Royal Oak to green light his green transportation. But he's been off and running for about three weeks now. The recent blistering heat and the single gear bike-shaw have teamed to make his newly chosen profession a tad uncomfortable but haven't dampened his enthusiasm. He says he's in very good running shape so the physical rigors aren't a problem. He intends to ride his bike-Shaw until the snow says he can't this year and will run every weekend it's possible.
Now as the Local Four Business Editor I genuinely enjoy covering stories about the entrepreneurial spirit. It is always fun discovering the reasons why business people do what they do, how they decide to take the risks they do. This kind of risk taking is inspiring. Still, Sean Paraventi admits he's not the best businessman in the world. He gave me palpitations when I asked the salient business question: what do you charge? He said he doesn't. [I'm still out of breath!] He relies on the kind hearts and generosity of his customers who either flag him down or reserve his services on the phone or online: www.bikeshaw-sean.com.
He says he has not yet been stiffed, but now worries our story on him will jinx that. If you use his service, please pay him well, it's the kind of progress in a cool city that needs to be rewarded with good profit even if he's not chasing them.
Sean says it's already been quite the experience. He brought home a couple of young Royal Oak women after the bars closed last week and they had a conversation that he likened to that old HBO cabbie show. He's doesn't blush easily, but those women sure gave him pause after his taxi-ride. He has larger entrepreneurial aspirations. If he can get enough weddings, or special events booked he hopes to add at least another bike to his fleet and would even like to expand outside of Royal Oak. For now though he will spin up and down Main Street in Royal Oak, making the local businesses happy for the great new service and his customers happy they don't have to hoof the entire strip if it's hot or they're tired or they need a lift home that would prevent a dui. Nicely done Sean Paraventi; keep that progress rolling.
Copyright 2012 by ClickOnDetroit.com. All rights reserved. This material may not be published, broadcast, rewritten or redistributed.