DETROIT -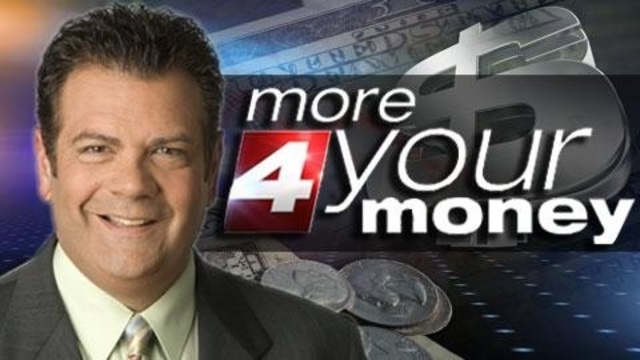 There is a new sheriff [or should I say sheriffs] in town.
On the same day, Detroit Mayor Bing announced he is about to slash the Detroit's Water Department's staffing by 81 percent and Detroit Police Chief Ralph Godbee announced most of the police officers on the force are moving to 12 hour shifts. Both are looking to save money, boatloads of money that they City of Detroit has been losing for years. This means a hardship borne by union workers in both departments. Both of these announcements are part of consent agreements.
Read: AFSCME press release on Detroit water department changes
There is one between the city and the state for management of Detroit. The other is between the city water department and the federal government. Bing believes the water department cuts are going to save customers, which is pretty much everyone in Southeast Michigan, roughly $149 million a year. Godbee is trying to dig out of a hole made by a $75 million budget cut forced on him by the mayor and city council. He is also going to impose overtime rules that essentially make it nearly impossible to get any. Currently police officers work an eight hour day and get paid overtime for any time thereafter in a day [note that few if any private sector jobs pay this way]. Starting on August 20th, police Detroit police officers will have to work eighty four hours before getting overtime. This is tough when you consider the starting pay for Detroit city cop is just over $32,000 and that is about to fall 10%. Under this program, new officers will make roughly $15 an hour to start. [Not exactly combat pay in a place where they are likely to see a lot!] It only gets tougher for those officers as Godbee is still working through a budget year where he is 140 officers over his allotment.
At play here are the work rule changes Governor Snyder has said are needed because the old union work rules unique to municipal unions are bankrupting Detroit and other cities. He called on Bing to make these kinds of cuts as part of the consent agreement. Federal Judge Sean Cox essentially told Bing and the new regional water board to do the same thing.
As you might imagine the unions are fuming. I spoke with Detroit Police Union grievance committee member Mark O'Leary who told me the impact of 12 hour work days on cops is considerable. For instance, O'Leary says there are many single parents on the force. For many the search for 12 to 14 hour day care is going to be extremely difficult. He also says 12 hours shifts will kill secondary job opportunities, opportunities the Detroit Police Department has traditionally helped its officer find because of their low pay. He adds, ultimately 12 hour days is physically taxing on the officers performing an exceedingly physical job. He asked if you would like a sleepy police officer showing up to chase after criminals who might have robbed you or even worse. Chief Godbee admitted these changes are going to be tough on his officers. But, fatigue should not be part of the equation considering most officers work 14 to 16 hour days anyway. John Riehl is the union chief at AFSCME Local 207 and represents nearly 2000 water department workers. He believes these are union busting tactics that won't work because cutting that many heads will leave the water department without the necessary manpower to fix water main breaks or repair other equipment on a largely old and often failing infrastructure. He believes there are larger issues at play, like the City wanting to sell the water department or hand it off to another entity. He says he will fight this plan at every turn [as the AFSCME team has done throughout this entire process]. Bing says there are a lot of people resistant to change and the City of Detroit can no longer keep doing the things that put it into near insolvency and expect different results.
Even though the Michigan Supreme Court has put Public Act 4 on ice awaiting an election in November, the desired impact of this Legislation is still being implemented. It is decidedly not comfortable for the workers who have to adjust to this big change. Yet it is important to note that no city, no matter how large or small can survive with its biggest employers the City itself and its School District. That is Detroit's real problem today. Perhaps when these changes go into effect, the city becomes financially solvent that might appeal to more businesses that might reconsider moving into the city. That's what the real solution is, attracting more businesses and people into Detroit. The only way that is possible is if the residents begin to get good services for the taxes they pay. Considering Detroit is the highest taxed city in Michigan and its services would rate among the worst [if not the worst] it could be Detroit might just find itself on the comeback trail one day soon.
Copyright 2012 by ClickOnDetroit.com. All rights reserved. This material may not be published, broadcast, rewritten or redistributed.