ATLAS TOWNSHIP, Mich. - Authorities say two men are dead after a car went across the center line of a road and collided head-on with a truck on M-15 in Genesee County.
The Flint Journal reports a 30-year-old Grand Blanc man and his 34-year-old passenger died in the crash around 3 a.m. Friday in Atlas Township, about 45 miles northwest of Detroit. Authorities say the driver of the truck was treated for minor injuries.
Sheriff Robert Pickell says the names of those who died weren't immediately released. The passenger was from Oakland County's Waterford Township.
The crash is under investigation.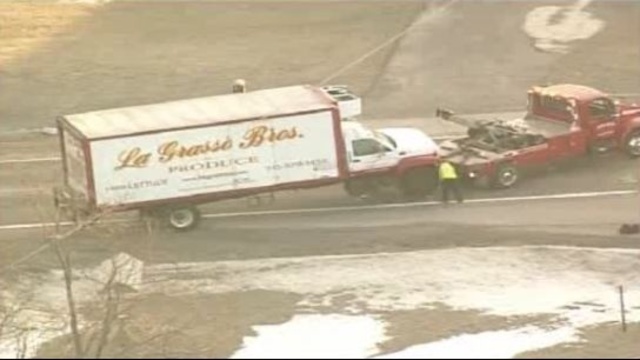 Copyright 2014 by ClickOnDetroit.com. The Associated Press contributed to this report. All rights reserved. This material may not be published, broadcast, rewritten or redistributed.