WEST BLOOMFIELD, Mich. –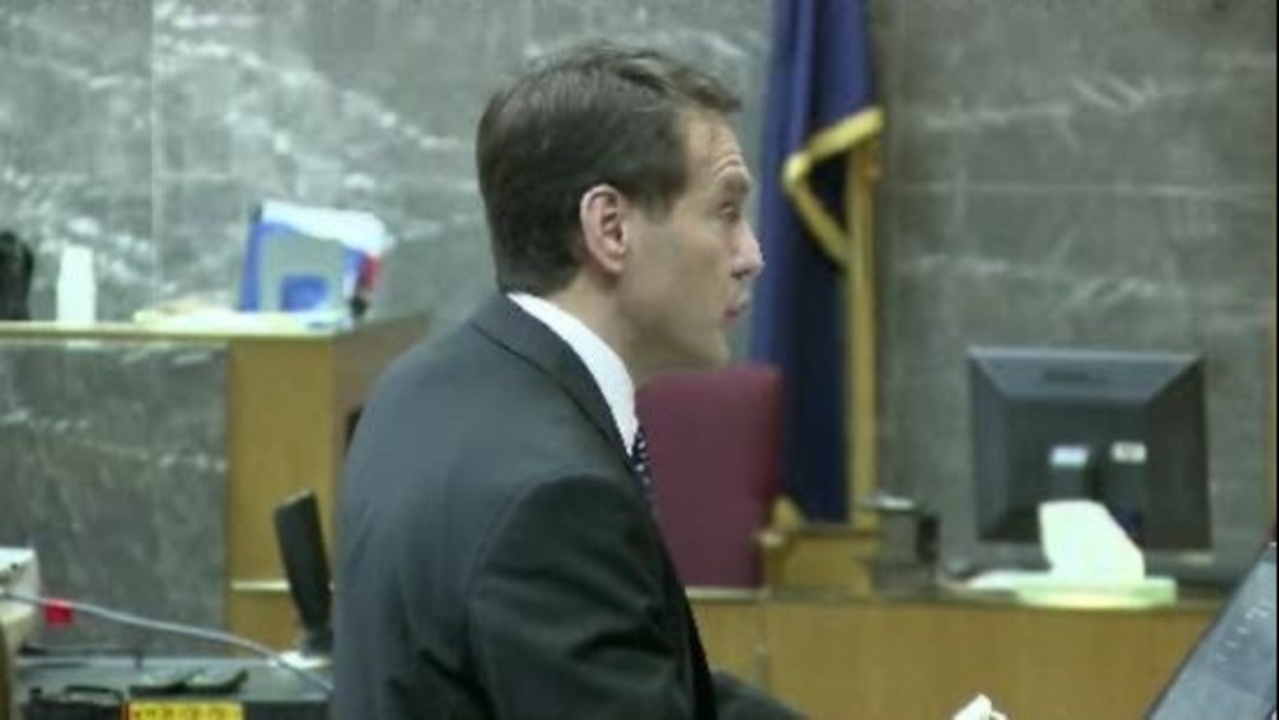 A West Bloomfield grandmother charged with murder in the shooting death of her 17-year-old grandson has told the jury she killed him in self defense, but the prosecution is calling it a premeditated murder.
During Monday's closing arguments, Assistant Prosecutor Paul Walton said the shooting began when Layne cornered Jonathan Hoffman in his bathroom at the West Bloomfield condo.
"Ten shots to another human being is deliberate," Walton said. "Ten shots over 6 minutes."
Read more: Jury has many options in grandmother's murder trial
In court, Walton repeated Layne's explanation about why she would bring a gun into the room.
"'(I) got the gun because I wanted him to hear me and pay attention to me,'" Walton said.
On Monday, the jury again listened to a 911 call from Hoffman saying his grandmother had shot him. Two minutes and 47 seconds later Hoffman said he had been shot again.
"Is that a chance to take a second look? To think about what you're going to do before you pull the trigger again?" Walton said.
Jerome Sabota, Layne's lawyer, reminded the jury of Hoffman's alleged violent temper, his recent arrest and overdose and his use of K-2 synthetic marijuana.
"Think about somebody that's 73 or 74 and this behavior is occurring in her presence," said Sabota.
Sabota says Hoffman kicked his grandmother in the chest and hit her in the face before she pulled the trigger.
"She was in hysteria. She was afraid and reacted to his physical attack. That's why killed him. That's why she shot," the attorney said.
However, Walton says Layne never complained of injuries and suggested she went into the basement to reload. He says she told police right when they arrived at the home that she killed her grandson.
"The first thing that she says to (the police officers) is, 'I murdered my grandson,'" Walton said.
The jury started deliberations Monday afternoon.
Watch: Sandra Layne's fate in hands of jury