What'd you miss? Top stories this week on ClickOnDetroit.com
DETROIT – It's a holiday weekend, but the news in Metro Detroit didn't take any days off. Here's a look at some of the week's top headlines from ClickOnDetroit.com.
An upset customer is accused of going on a rampage inside a Marathon gas station at the intersection of Davison and McNichols Road in Detroit.
The woman was inside the gas station about 3 a.m. June 16. The clerk said she entered barefoot and in an upset mood. She is shown smoking a cigar and sitting on what appears to be an ice cream cooler inside the station. Management believes she may have been set off by the clerk telling her to pay for the cigar she was smoking.
She allgedly began pulling items off the shelves. She is shown stepping on some items and kicking them across the floor.
It escalated from there. The woman is on top of a counter at one point in this surveillance video. She knocks over several shelves and pushes around floor items in a random fashion. She eventually broke open cooler doors. 
Read more about the story and watch the video here.
---
Wilson played for Detroit Lions from 2005 to 2007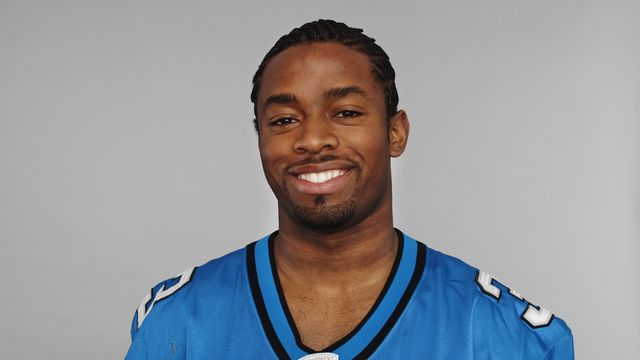 A former Detroit Lions cornerback was shot by a homeowner while allegedly attempting to break into a multi-million dollar home in Portland, Oregon, according to the Multnomah County Sheriff's Office.
Stanley Wilson II, 33, of Portland played college football at Stanford and played cornerback for the Detroit Lions from 2005-2007.
Deputies found Wilson naked in a water fountain in the homeowner's backyard. He was taken into custody and to the hospital. He suffered non-life-threatening injuries.
The home is in a high-end Portland neighborhood, where two other break-ins have happened in the last few weeks. Neighbors say they were not surprised about the shooting.
The homeowner says he caught Wilson trying to break into his home and shot him.
---
A Washington State dad, fed up with his daughter's racy selfies, is trying to teach her a lesson by recreating them.
Chris, a Spokane comedian and radio host, wasn't happy to see his teenage daughter posting ultra-sexy selfies online.
But instead of talking to her about it, he decided to do something much more insidious: he decided to recreate them.
"If that's my legacy, I'm good with that," said Chris Martin.  "I told her, I said you are posting these things a little sexy just tone it down a bit... And she wouldn't."
He copies every detail, from his daughter's duck face, to the bare midriff.
You can read the full story here.
---
Fans packed the sidewalk in Greektown to welcome actor and franchise owner, Mark Wahlberg, as he walked into the first of six "Wahlburgers" restaurants in Metro Detroit.
The franchise restaurant created by Wahlberg and his brothers is scheduled to open this summer. 
While in town, he's shooting part of an episode for his reality television show "Wahlburgers," giving viewers an in-depth look into his family life and his newest business venture.
Wahlberg is no stranger to Detroit. After spending time in downtown on the set of "Transformers: Age of Extinction," Wahlberg fell in love with the city and was inspired to invest his money into its rebirth.
You can read the full story here.
---
Victim drives minivan for transport company that picks up, drops off people
A driver was carjacked at gunpoint by two teenagers in the middle of the day.
It happened on Detroit's east side near Moross Road and Peerless Avenue.
The victim drives a minivan for a transport company that picks up and drops off people for doctors' appointments.
Minutes after dropping off two passengers, his phone rang. The people on the phone said they left something in the back seat. He pulled back into the driveway and was soon stepping out of the van with his hands up, handing over the keys and everything in his pockets.
There were people out near Peerless and Moross when the man driving the red Dodge Caravan found himself in danger.
Stacy Pugh recently opened Custom Care Transportation.
"He was doing transport, dropping clients back off at their home when he received a call to come back because they left something in the car," Pugh said.
You can see ClickOnDetroit.com's full coverage of the story here.
---
State Rep., Julie Plawecki (D-Dearborn Heights), died Saturday. She was 54.
She was hiking in Oregon with two of her daughters when she suffered a heart attack.
State Senator David Knezek broke the news on Facebook.
"It is with a heavy heart and overwhelming sadness that I share the news of the passing of Representative Julie Plawecki," Knezek posted. "Plawecki was an absolutely outstanding public servant, beloved by all, and a fighter for her constituents."
Plawecki was serving her first term in the Michigan House of Representatives, representing the 11th House District which includes Dearborn Heights, Garden City, Inkster, Livonia and Westland. She served on two House committees: Energy and Natural Resources.
Before coming to the Michigan Legislature, Plawecki was a medical technologist, and a teacher of science, math and religion at elementary and secondary levels. She received her bachelor's degree from Oakland University and her professional teaching certificate from the University of Michigan – Dearborn.
Read much more about Plawecki here.
---
St. Clair County inmates get to work after Jobbie Nooner
Local inmates missed the party, but got to clean up.
For the seventh-consecutive year, St. Clair and Macomb county inmates were shipped out to Gull Island to clean up after the Jobbie Nooner party on Lake St. Clair.
Inmates from the St. Clair County Intervention and Detention Center, and from the Macomb County Jail, worked Saturday picking up paper, cups, bottles, cans and other debris left behind by partyers.
Thousands of people attended this year's Jobbie Nooner on Friday.
Macomb County Sheriff, Mark Hackel, takes credit for the idea of using inmates to clean up after the annual party. He came up with the idea in 2010, and St. Clair County Sheriff Tim Donnellon said he was on board with the idea.
Inmates, dresesed in white and black horizontal stripes, were escorted by corrections deputies to the island for the clean-up detail. They used the St. Clair County Sheriff's Office Marine Division boats to reach Gull Island. They worked all morning and into the early afternoon picking up trash, and then they're sent back to jail.
---
It's a great honor for someone to ask you to be in their wedding, but in this case, it turned into an emotional and financial nightmare for the bridesmaids.
The bridesmaid, who wanted to remain anonymous, wrote about her experience on Mamamia.com.
She said the bride-to-be, named Caroline, became obsessive over every aspect of the wedding, and even asked the bridesmaids to make an excel document of cake-maker suggestions that included prices and contact information.
The bridesmaids dresses were $550 a piece, but the real shocker came when the bride asked the bridesmaids to also help pay for the wedding gown. The cost: $10,500.
Hear Jason Carr and the Today team talk wedding etiquette here.
---
Victim identified as former football player Zurlon Tipton
A customer at a Chrysler dealership in Roseville accidentally shot himself Tuesday morning while checking in for his car to be serviced.
The customer, a man from Indiana, was at the Riehl's Chrysler Dodge Jeep Ram dealership on Gratiot Avenue with his Jeep Wrangler.
The customer was pulling a duffel bag out the Wrangler when a gun inside it went off, striking him in the stomach.
He was recovering at a hospital, but has since died from his injuries. It wasn't immediately known if the man had a valid gun license.
The victim has been identified as 26-year-old Zurlon Tipton, a former Central Michigan University football player. Tipton also played in the NFL with the Indianapolis Colts for one year (2014-15). He is a Sterling Heights native.
Read the full story and see more pictures here.
---
A Shelby Township couple will likely have to rebuild their home after a fire that might have been sparked by fireworks destroyed it early Tuesday morning.
Ewelina Supato said her parents were sleeping at about 5 a.m. when flames started spreading at their home near 21 Mile and Hayes roads.
"My dad said he heard the shatter of the glass, he woke up, he saw the flames, and the whole deck was in flames. He got himself and my mom out of the house," Supato said.
Firefighters arrived within minutes, but the fire had already spread into the attic.
The source of the fire is still be investigated, but Fire Chief Jim Swinkowski said a firework could have landed on a gazebo and smoldered overnight.
You can read the full story and see more video here.
---
More headlines on ClickOnDetroit.com:
Pass the test? This week's quizzes on ClickOnDetroit:
Copyright 2016 by WDIV ClickOnDetroit - All rights reserved.
---