SALEM TOWNSHIP, Mich. -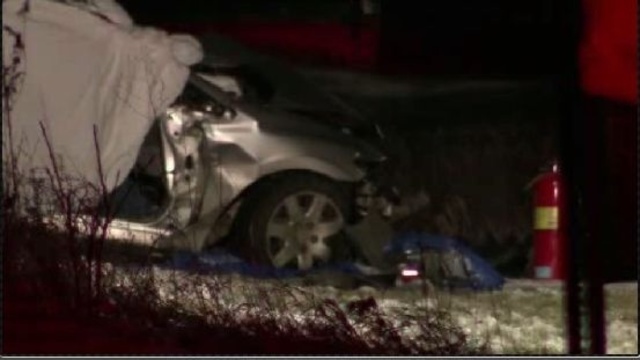 Three people on their way to a Christmas party Tuesday night never made it.
Driver Mary Hammon, 68, Jackie Hammon, 71, and rear seat passenger, Judith Shedell, 66, all from Salem Township died in a head-on car crash.
Police say a 31-year-old woman in a Ford Taurus crossed the center line of Eight Mile Road near Currie Road just after 3 p.m. and hit the car that was carrying the Hammons and Shedell.
"Absolutely it's a tragic moment," said Chief Jim Rachwal of the Salem Township Fire Department. "Our hearts go out to the family. Say a prayer for them. Unfortunately, there was nothing that we can do."
Read: Major snowstorm may cause post-Christmas travel trouble in Mich.
The woman in the Ford Taurus was taken to St. Joseph's Hospital in Ann Arbor.
"She was alert and oriented when she left the scene," said Rachwal.
Investigators had the road blocked off for several hours as they searched for clues on how this accident happened.
With a speed limit of 55-miles-per hour, firefighters say the two-lane road can be dangerous.
Investigators have not said if the slick roads Tuesday afternoon played a part in this wreck.
"We have had fatals on this road. Obviously with the ice and the snow that we just recently suffered, it has not help," Rachwal said.
Police say alcohol is not a factor in this crash and they are still investigating the cause.
"It is a shame that it happened on Christmas. I really feel bad that it happened on that day. It is a real shame," said neighbor Nathan Laesch.
As southeast Michigan prepares for another round of snow, firefighters are warning drivers to be careful.
More Headlines:
Copyright 2012 by ClickOnDetroit.com. All rights reserved. This material may not be published, broadcast, rewritten or redistributed.