DETROIT - Three men charged with the brutal beating of a driver who accidentally hit a 10-year-old boy with his pickup truck have each taken a plea deal.
Latrez Cummings, 19, James Davis, 24, and Wonzey Saffold, 30, all acknowledged to either punching or kicking Steve Utash on April 2.
They had been scheduled to go to trial in August on charges of assault with intent to murder, but each pleaded guilty Thursday to a charge of assault with intent to do great bodily harm less than murder.
Saffold will be sentenced on July 7. Cummings and Davis will be sentenced on July 10.
The assault charge carries a sentence of up to 10 years in prison.
--Latrez Cummings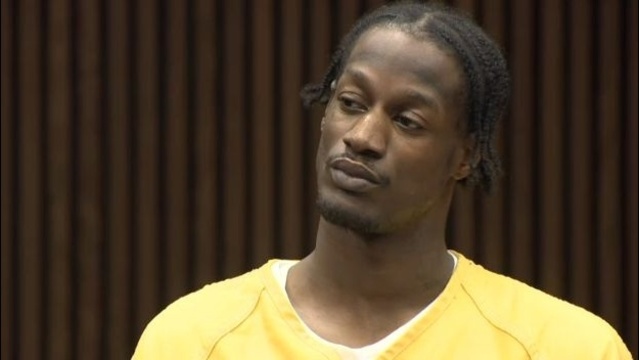 --Wonzey Saffold
Separately, a 17-year-old boy who was charged in Juvenile Court pleaded guilty to an assault charge and had an ethnic intimidation charge in the case dropped. He and the other defendants are black; Utash is white.
Another defendant, Bruce Wimbush, has also pleaded guilty to an assault charge in exchange for testifying in the trials of the other defendants.
View: Michigan Legislature's definition of ethnic intimidation
Read: Man charged in Steve Utash beating speaks out
Police have said Utash, a 54-year-old tree trimmer from Clinton Township, was not at fault for the incident. The boy was not seriously hurt, but Utash spent days in a coma.
Nearly $200,000 in donations have been raise for Utash's medical bills.
Complete coverage: Driver beaten by mob in Detroit
Copyright 2014 by ClickOnDetroit.com. All rights reserved. This material may not be published, broadcast, rewritten or redistributed.