HIGHLAND PARK, Mich. - Shots were exchanged Wednesday afternoon between two men arguing outside a liquor store in Highland Park.
The Highland Park police chief says the men were fighting outside the store on Woodward Avenue near Davison when one of them hopped into a white sports utility vehicle, possibly a Ford Explorer, and started firing shots at the other man.
The man was struck in the leg. He is expected to be OK. The shooter fled in the SUV.
The police chief says officers quickly responded to the shooting but never fired shots.
The victim is a man in his late 20s, police said. Paramedics rushed to offer aid to the wounded man.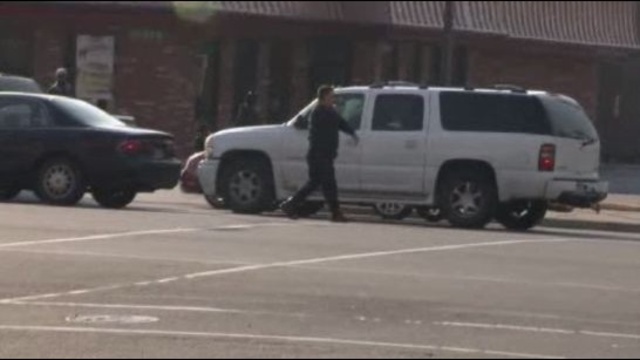 Copyright 2012 by ClickOnDetroit.com. All rights reserved. This material may not be published, broadcast, rewritten or redistributed.