WYANDOTTE, Mich. - Divers pulled a body from the Detroit River early Tuesday morning, just hours after a truck crashed through a barricade and into the river near Oak Street and Biddle Avenue in Wyandotte.
The U.S. Coast Guard says the body is that of a 54 year old woman. It was recovered about 3:30 am.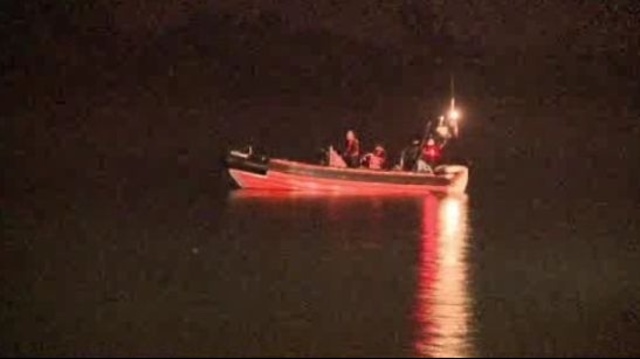 Josh Harper says he watched as the driver of the truck intentionally drove over the grass at Biddle Park, through the fencing, and into the Detroit River.
 "It just slowly came to the sidewalk and gunned it as soon as they got all four tires on the sidewalk," said Harper. "I took my shoes off and my jacket off and was going to hop into the water."
 But the current was too swift and dangerous for anyone to dive in the river to help. Harper and others felt helpless watching the truck sink below the surface.
Tim Pamplin, WDIV
Wyandotte Police Chief Danny Grant says the truck floated for a while and got caught in the current, which was moving about 6 miles per hour at the time. He said the truck sank about 75 yards down river from where it entered the water.
Copyright 2013 by ClickOnDetroit.com. All rights reserved. This material may not be published, broadcast, rewritten or redistributed.