BIRMINGHAM, Mich. - Seaholm High School in Birmingham won't hold classes Tuesday after an early-morning incident involving an armed carjacking.
Police said a maintenance worker arrived to the school about 5 a.m. and was confronted in the parking lot by a man with a handgun.
The gunman demanded the maintenance worker give up his money, cell phone and keys and then fired a shot into the air.
Police said the maintenance man complied and started running into the school.
A second gunshot was heard and a second man ran up to the maintenance worker's car -- both men fled in the victim's Grand Marquis.
The maintenance worker wasn't hurt.
Police said the stolen car was spotted on I-75 heading south and a police chase ensued into Detroit -- ending near 7 Mile and Conant.
The suspects got out and ran away on foot. Police were able to take one into custody. They are still searching for the second.
Police said the suspect in custody is not cooperating, but the gun alleged to have been used during the carjacking has been found.
Superintendent Dr. Daniel Nerad said he made the choice to close the school for the day because of the ongoing police investigation.
"Anytime there's a matter that involves a potential criminal investigation, we need to be partners in helping with that. At the same time, because there are still unknown questions, our responsibility is to ensure that our young people and our staff are safe," he said.
Uncut video: Birmingham superintendent on situation at Seaholm High School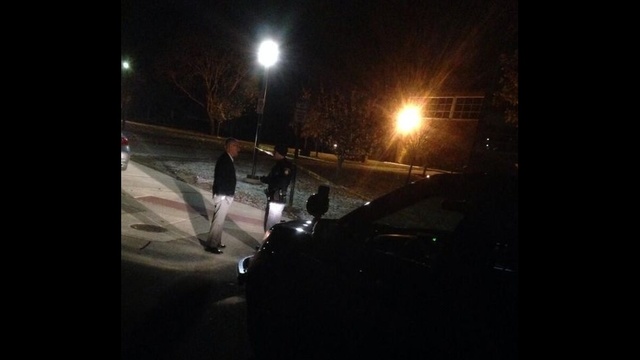 Copyright 2013 by ClickOnDetroit.com. All rights reserved. This material may not be published, broadcast, rewritten or redistributed.