DETROIT - Cass Tech High School's star quarterback showed little emotion as he stood in court Monday for a preliminary exam related to a felony charge for assault with intent to do great bodily harm and a misdemeanor charge of assault. 
Jayru Campbell was in court for just 15 minutes as his lawyer requested his client's preliminary exam be waived.
Campbell's next court date in March 10th at 9 a.m. where he'll be arraigned in Circuit Court.
History of the case
A video showed Campbell body-slamming a school security guard.   
Uncut video: Alleged assault incident involving Jayru Campbell
Campbell, a junior quarterback with Cass Tech, has been highly recruited by college football programs. Michigan State University offered him a scholarship and he gave a verbal commitment to the East Lansing school.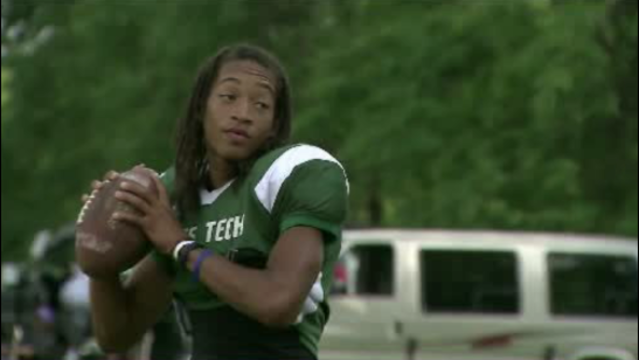 The university won't comment on whether Campbell's scholarship would be pulled.
It released this statement: "NCAA rules prohibit institutions from commenting on specific prospects until a National Letter of Intent has been signed."
Copyright 2014 by ClickOnDetroit.com. All rights reserved. This material may not be published, broadcast, rewritten or redistributed.