DETROIT - A Detroit high school football star accused of body-slamming a school guard is being allowed back in school.
Cass Tech quarterback Jayru Campbell is charged with assault. Prosecutors say the 17-year-old junior slammed the guard to the ground in January after refusing to follow school policy and pull a hood off his head. The confrontation was recorded on video.
District spokeswoman Jennifer Mrozowski confirmed to Local 4 that Campbell had been readmitted to the school, but said she was unable to release any more details because Campbell's "educational records are protected under the Family Educational Rights and Privacy Act."
Wayne County Circuit Judge Timothy Kenny is considering a prosecutor's recommendation that Campbell be sentenced under the Holmes Youthful Trainee Act, which allows young defendants to have a conviction erased if they complete sentence terms.
Kenny set a resolution date of May 2.
Campbell has said he'll play for Michigan State in 2015.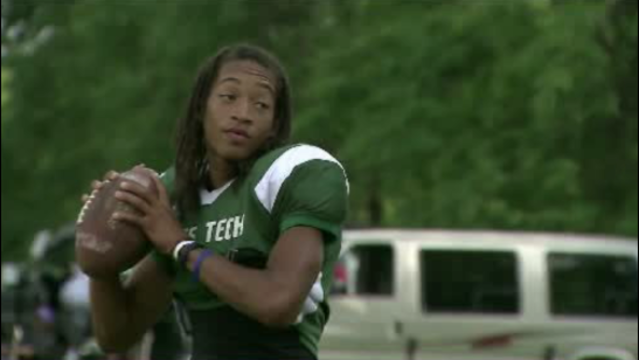 Copyright 2014 by ClickOnDetroit.com. The Associated Press contributed to this report. All rights reserved. This material may not be published, broadcast, rewritten or redistributed.