DETROIT - Detroit City Council held a public hearing Monday afternoon regarding the future of Belle Isle and giving control to the state. And now, council members could decide to reinstate the issue Tuesday. If that happens, a vote on the Belle Isle lease deal could happen Tuesday.
Under the proposed the lease agreement, the management would be handed over to the Department of Natural Resources, which would commit to spending state park funding to restore the island.
Pedestrians and bicyclists would be free to enter, but motorists would be required to have a $10 recreation passport which allows vehicles into all Michigan state parks.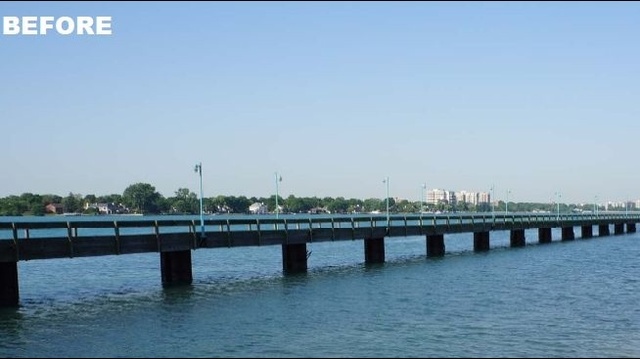 --Images from the Belle Isle renovation offered by the state
Some of those in attendance at the public hearing Tuesday made it clear they did not want the state to takeover Belle Isle.
"They are evil. They do not pay us any respect. We pay top dollar for our taxes," said Brenda Hines from Detroit.
Emotions ran high as some in attendance also took out their anger over the entire situation on the council members saying that they aren't acting in the best interest of the citizens of the city.
"I want to say to you Mr. Tate. I want you to go out to the suburbs and tell them that you are part of a black authority from Detroit and you want to take over all of their damn parks, and all of their assets," said Morris Mayes, a Detroit activist and city hall regular.
"You ain't never gonna do it because by the time they get done beating you upside your head, they'll be tar and feathering your black behind."
Mayes had to be escorted from the public hearing shortly after his comments.
But, there were plenty in attendance who supported the Belle Isle lease deal and said Belle Isle is best served by the state's intervention.
"The reality is that Detroit does not have the resources do this. Paying $10 or more is payback for years of pleasure and joy that I have received every time I have gone there," said Judith Barkey who supports the Belle Isle deal.
A vote on the issue was tabled for a later date. 
Previous stories:
Copyright 2013 by ClickOnDetroit.com. All rights reserved. This material may not be published, broadcast, rewritten or redistributed.