DETROIT - The two men who are accused of a shocking crime against a then-pregnant Detroit woman dodged a court hearing Thursday.
Anthony Mathis and Jamal Rogers stand accused of setting fire to Roger's ex-girlfriend, shooting her and then leaving her in a field.
Their preliminary hearing has been postponed until June 28.
Plan was to kidnap, kill pregnant woman
Latonya Bowman, 22, was nine months pregnant when she met with Rogers at a home in Warren last month. Police said Bowman and Rogers were in the garage when another man put a gun to Bowman's head, blindfolded her and bound her hands and feet with duct tape. She was then driven in her own SUV to a vacant house in Detroit, doused in lighter fluid and set on fire. Police said as Bowman tried to roll on the ground to put out the flames, she was shot in the shoulder. As she lay burning and wounded, she played dead until her two attackers fled, police said. She then drove herself to a gas station, then her mother's house before she was taken to a hospital.
She has since given birth to a baby boy.
Gas station worker: 'She was burned up'
Mohamed Zokari works at the Shell gas station at Six Mile and I-75, where Bowman went for help. He said his co-worker was the one who gave Bowman a T-shirt when she walked into the station nearly naked from the burns.
"Everything was bad, she was burned up," Zokari said. "She was in a bad situation and he just looked out for her, gave her a T-shirt."
READ: Baby, Detroit mother who survived vicious attack while pregnant continue to heal
Police say Rogers didn't want another baby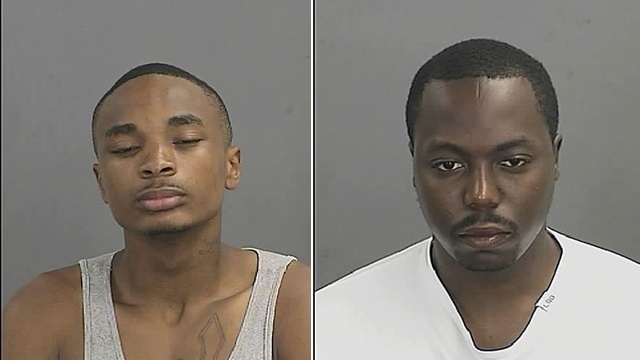 Investigators say Rogers allegedly didn't want to have a third child with a third woman.
They are both charged with assault with intent to murder, conspiracy to commit homicide, felony firearm, unlawful imprisonment and conspiracy to commit unlawful imprisonment
Copyright 2012 by ClickOnDetroit.com. All rights reserved. This material may not be published, broadcast, rewritten or redistributed.