DETROIT - An accident has shut down the off ramps from eastbound and westbound I-96 to Davison Avenue in Detroit.
The accident happened around11 a.m. Wednesday.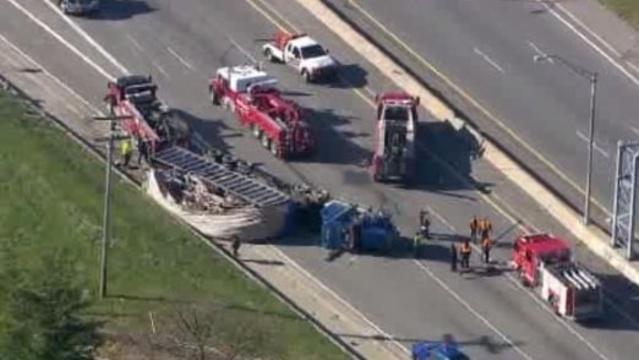 Images from Sky 4 show the truck rolled on its side on the ramp of I-96 to Davison Avenue. It appears the truck was hauling some sort of scrap metal.
The on ramps from Davison to east and west bound I-96 remain open.
Drivers are asked to avoid the area.
Copyright 2013 by ClickOnDetroit.com. All rights reserved. This material may not be published, broadcast, rewritten or redistributed.