WARREN, Mich. - Michigan State Police said a 50-year-old Dearborn man was killed Thursday morning in a crash on I-696.
Police said the man was in a red two-door Saturn going eastbound near Mound Road when he lost control and hit a retaining wall.
The impact sent the man's car back into the eastbound lanes, where he was hit by a semi-truck.
The driver was pulled from the wreckage by crews using the Jaws of Life, but he was later pronounced dead at a hospital.
The truck driver wasn't hurt.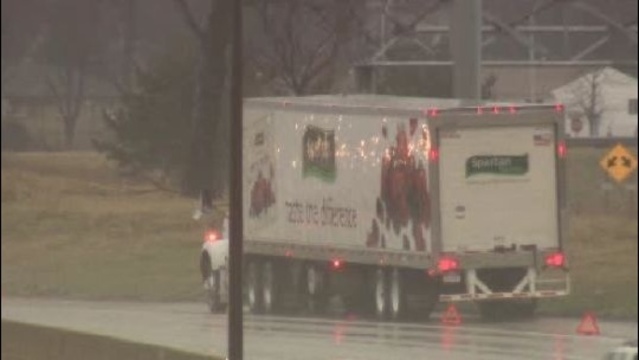 Police are asking anyone who may have witnessed the crash to contact MSP at 248-595-1725.
Copyright 2013 by ClickOnDetroit.com. All rights reserved. This material may not be published, broadcast, rewritten or redistributed.