DETROIT - Detroit Mayor Dave Bing's adminstration has laid out a budget proposal that would cut more than 2,500 jobs and shave $250 million from the city's annual expenses.

Chief Operating Officer Chris Brown told City Council members Monday the layoffs would be in addition to 1,000 job cuts Bing sought earlier. Brown says the city's general fund revenues will decrease from $820.5 million to $739 million.

READ: Detroit 2012-2013 budget
READ: Kirk Lewis budget presentation

Detroit has an accumulated budget deficit of $265 million and $13.2 billion in long-term, structural debt and is trying to fix its finances after agreeing to state oversight

Bing's budget proposal also calls for privatizing the city's bus system and transferring its lighting department to an independent authority.
Grant could save 100 Detroit firefighters
The news is a little better for the Detroit Fire Department. Budget cuts under the current plan would mean the loss of 100 firefighters. However, a grant application for $11 million is expected to be enough to keep those 100 firefighters on the job. The grant would pay for salary and benefits for the next two years without any contribution needed from the city.
The hope is that in two years the city of Detroit will have enough money to keep the firefighters employed.
The reality is everyone at Detroit City Hall knew this day filled with layoffs was coming.
The struggle for Detroit will be maintaining core services.
"We have to do this," said Detroit City Council President Charles Pugh. "We've been saying all along. This is why we fought the mayor these previous two budgets to cut more. Because we knew this time was coming."
Detroit City Council saw Bing's budget proposal for the first time on Monday. The process is expected to take several weeks for City Council members to wade through the cuts and see exactly where the financial bottom line is.
Detroit mayor Dave Bing recovering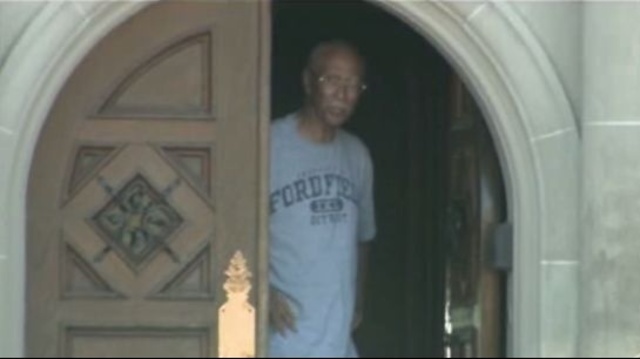 Detroit's 68-year-old mayor is recovering from a string of health issues.
He recently underwent surgery for a perforated colon and was readmitted last week for treatment of blood clots in his lungs.
Bing said he will return to his desk on April 30. His office says he continues to be involved in city operations through regular meetings with his staff.
Copyright 2012 by ClickOnDetroit.com. The Associated Press contributed to this report. All rights reserved. This material may not be published, broadcast, rewritten or redistributed.