DETROIT - Detroit police raided the home of a young Detroit rapper known as Young Calicoe Wednesday. When the Detroit Police Department and Humane Socity saw the video they got a warrant. Aerial video of the scene showed police and the Humane Society seizing several dogs from the property.
---Several animals were seized from the home of rapper Young Calico Wednesday
Detroit Police Chief Ralph Godbee said it isn't just about cruelty to animals.
"It is the culture it brings with it, it brings narcotics dealings frequently, weapons and illegal weapons are frequently associated with this time of activity.  Plus, it has a deleterious effect on the quality of life for this neighborhood."
The Wayne County Prosecutor will decide what, if any, criminal charges will be filed.
Watch: UNCUT video of raid on rappers' home
Young Calicoe became the center of a police investigation after video of him making references to dog fighting went viral online.
The rapper lives in Detroit's Brightmoor neighborhood, in the area of Outer Drive and Evergreen. In the video, the rapper is giving a tour of his home, including his collection of roosters and dogs. At one point, he makes reference to Michael Vick – the NFL quarterback who was sent to prison for being involved in an illegal dog-fighting ring. "I hope we don't get indicted for that, " he says in the video.
He walks the tour through the yard, where there is makeshift kennels.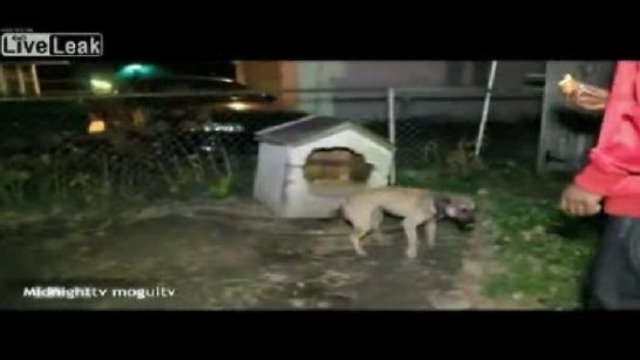 "We've got the roosters. We fight them too. That's the grand champ right there," the rapper adds.
The video shows a chained pit bull and another in a fenced in area.
RAW: Detroit police chief speaks out on seized dogs
The rapper points out puppies, which he calls "champions in the making."
Copyright 2012 by ClickOnDetroit.com. All rights reserved. This material may not be published, broadcast, rewritten or redistributed.