DETROIT - The Detroit rapper known as Young Calicoe is now the center of a police investigation after video of him making references to dog fighting has gone viral online.
The rapper lives in Detroit's Brightmoor neighborhood, in the area of Outer Drive and Evergreen.
In the video, the rapper is giving a tour of his home, including his collection of roosters and dogs.
At one point, he makes reference to Michael Vick – the NFL quarterback who was sent to prison for being involved in an illegal dog-fighting ring.
"I hope we don't get indicted for that, " he says in the video.
He walks the tour through the yard, where there is makeshift kennels.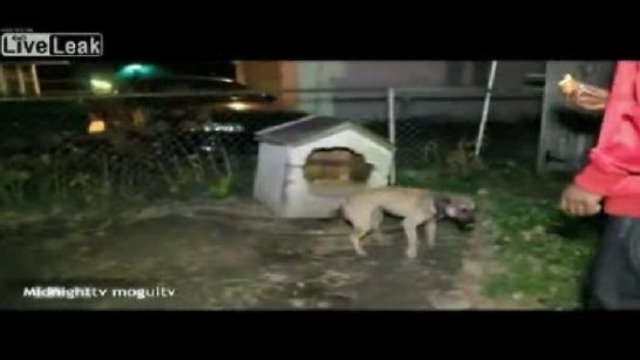 "We've got the roosters. We fight them too. That's the grand champ right there," the rapper adds.
The video shows a chained pit bull and another in a fenced in area.
The rapper points out puppies, which he calls champions in the making."
The Michigan Humane Society is also taking a look at the video.
On Twitter, @TheReal_Calicoe wrote: "If u find a video of me "FIGHTING DOGS" PLEEEEZE LE ME KNO."
When asked by a follower if he had one, he responded, "HELL NAAAW."
Copyright 2012 by ClickOnDetroit.com. All rights reserved. This material may not be published, broadcast, rewritten or redistributed.