DETROIT - The Detroit Institute of Arts announced Monday it will not object to Detroit's bankruptcy filing.
The deadline for objection was Monday.
The DIA says its art collection has been under a cloud of threat after recent statements from the city's emergency manager Kevyn Orr.
Orr said "everything is on the table" regarding the collection and he recently retained Christie's Auction House to appraise the DIA collection.
The organization says it will not file an objection to the city's eligibility for relief under Chapter 9 of the bankruptcy code.
The DIA cited several reasons for its decision, including recognizing that the city is in severe financial distress.
The organization says it will instead continue to encourage Orr not to undercut the city's goals by jeopardizing the art collection.
Watch: DIA tri-county millage in jeopardy if art is sold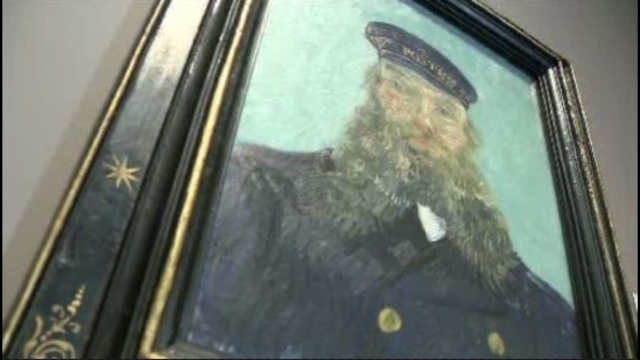 The DIA is home to more than 60,000 works from ancient times through the 21st century.
Notable works include VanGogh's Self-Portrait and Diego Rivera'sworld-renowned Detroit Industry murals to name but two.
"We support Kevyn Orr's goal of rebuilding the city through strengthening of the city's institutions and governance," said Eugene A. Gargaro, chairman of the DIA board of directors. "We know the museum plays a critical role in anchoring the Midtown neighborhood and the city's burgeoning arts community, and we stand ready to leverage that role in the rebirth of Detroit. In addition, the DIA is recognized as an important asset of the entire region, as was demonstrated last August when voters in Wayne, Oakland and Macomb counties approved a nationally acclaimed regional millage to support museum operations."
The DIA says it hasn't been involved in any pre-bankruptcy negotiations with Orr, one of the bankruptcy eligibility issues identified by the court.
Michigan Attorney General Bill Schuette previously ruled that Michigan law prohibits the sale of the DIA's collection to pay the city's creditors.
Schuette says the museum and the collection are held by Detroit in a trust for the benefit of the people of Michigan and are not the city's property to be sold.
More on the issue:
Copyright 2013 by ClickOnDetroit.com. All rights reserved. This material may not be published, broadcast, rewritten or redistributed.