DETROIT -
A bus crash Tuesday afternoon in Detroit injured several people.
The crash happened at 14th Street and West Warren Avenue. Detroit police have shut down a significant part of West Warren Avenue in the area.
A red car was involved in the crash. The bus belongs to the Detroit Department of Transportation.
The DDOT bus was traveling through the intersection when it struck the car. Witnesses say the bus had the right away as it was driving on 14th Street. The red Ford, traveling on West Warren Avenue, slammed into the bus at the intersection.
"It came down fast and then it hit it and then the car started spinning and the bus started going into the gate. It ran into the gate and made a big noise," said witness Jalen Mathis.
The bus ended up crashing into a fence and sign for Detroit Crockett Academy. The bus windshield was blown out.
A handful of adult passengers on the bus were OK. They were taken by DDOT to their destinations after the crash.
Detroit EMS transported the bus driver and the driver of the car to Detroit Receiving Hospital. Their conditions are not clear.
"Just glad it wasn't the time of day when all those kids get out of school over there, it could have been a lot of injuries. So you know we're thankful for that," said Henry Gaffney, of ALU 26.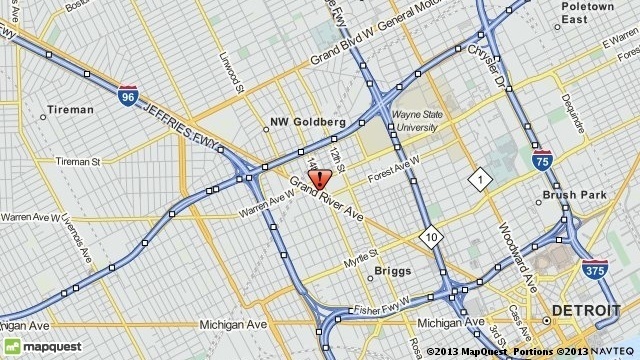 WDIV, ClickOnDetroit.com
Copyright 2013 by ClickOnDetroit.com. All rights reserved. This material may not be published, broadcast, rewritten or redistributed.