INKSTER, Mich. - Family members say 12-year-old Chelsea Lancaster is still fighting for her life after being shot Tuesday evening outside her Inkster home.
"She woke up, opened her eyes and squeezed her mom's hand," said Lancaster's grandmother, Porcia Holt.
Holt said her granddaughter was shot in her legs and stomach and is being treated at Children's Hospital in Detroit.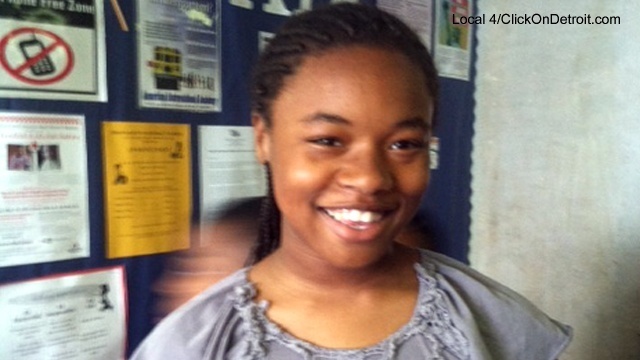 "She had surgery last night and has a tube in her mouth," Holt said. "But doctors said no paralysis."
Holt's family is also grieving the loss of 2-year-old Kamiya Gross, who was also hit by the gunfire.
Gross died from a gunshot to the head.
"I just thank god she's OK, but what happened to little 2-year-old Kamiya, I can't believe it, " said Holt. "I knew her mother when she was carrying this child. She was so excited for this baby and now she's gone. It's just so senseless."
Kamiya's 34-year-old father, Kenneth French, is the third victim. He is in stable condition at Oakwood Hospital.
The two families are connected by a longtime friendship.
Police said French, his daughter and Lancaster were outside an apartment on Carlyle Street when a man walked up and started talking to French. The man then pulled out a handgun and shot all three, police said.
Michigan State Police made an arrest Wednesday morning, but family members say they don't understand why the violence happened.
"I mean these are babies. Whoever would do this to innocent children has a serious problem," said Holt.
MSP is asking anyone that has information about this investigation to contact Crime Stoppers at 1-800 SPEAK-UP or the MSP Tip Line at (877) 616-4677
Copyright 2014 by ClickOnDetroit.com. All rights reserved. This material may not be published, broadcast, rewritten or redistributed.