CANTON TOWNSHIP, Mich. - Friends of a 36-year-old Canton man are hoping for his safe return after he vanished a week ago.
Matthew Morse has been missing since Sunday.
He stopped showing up for work at Kroger and friends said his car was found abandoned a few days later in the parking lot of the Emagine Theatre on Ford Road.
Friends are worried because Morse is diabetic and needs medication. They said his medication was found left behind in his apartment.
"We're really concerned. All of this stuff seemed to be at the apartment still. It's just not like him to walk off," said friend Dustin Brungardt. "He has this little red pill bottle that he keeps his daily doses with him. He religiously takes it everywhere. It was on the floor. His phone was on the floor. Food was left out on the counter."
Friends say Morse doesn't have any family in the area, but there are plenty of people who care about him.
"Matt, you know there's people who love you. We want you back," said friend Kathy Gomoll.
Police said they are looking into Morse's phone and bank records.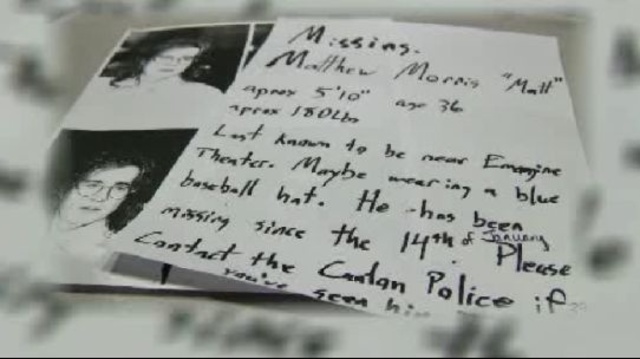 Copyright 2013 by ClickOnDetroit.com. All rights reserved. This material may not be published, broadcast, rewritten or redistributed.