FARMINGTON HILLS, Mich. - Every seat was taken Monday night at St. Fabian Catholic Church in Farmington Hills. 
The church is where the Cipriano family worships and where friends and family gathered to pray for the entire family.
Bob and Rose Cipriano were active at St. Fabian. Bob coached basketball in the Catholic Youth League.
Father Jeffrey Day was praying with the congregation.
"We ask the Lord to help the Cipriano family in this time of agony and distress," he said.
The 19-year-old, eldest son of the Ciprianos, Tucker, was sitting in jail Monday night along with a friend of his. The two are accused of breaking into Tucker's parents' home on Monday morning in Farmington Hills and violently attacking Bob, Rose and Tucker's 17-year-old brother, Sal. Bob was killed. Rose and Sal were badly beaten. Both were hospitalized Monday night.
Sal's twin brother, Tanner, and their young sister escaped the attack.
Police say Tucker and his 20-year-old friend broke into the home in search of money. Things turned violent and the family members were beaten with a baseball bat.
A friend of Tucker's said the 19-year-old planned the break-in and got extremely high before going to his parents' house.
"He wanted to run away but he didn't have any money," said Ian Zinderman.
Bob was well-known as the public services director at Dearborn Public Schools.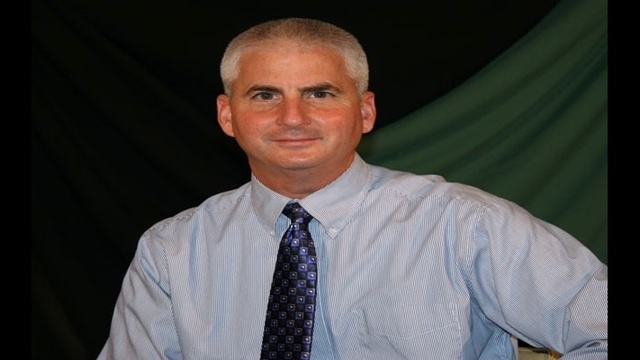 --Bob Cipriano
Friends and colleagues of the Ciprianos said the family's struggles with their eldest son were well-known. Tucker Cipriano's drug and behavioral problems were also well-known.
They describe his drug problems as a trial for the Ciprianos who desperately tried to help him.
"Bob and Rose never gave up on him," said one friend at St. Fabian. "They never quit trying."
-Rose Cipriano, Bay City Times
Tucker was arrested in Keego Harbor just hours after the attack and murder. His 20-year-old friend was found and arrested by officers at the Farmington Hills home.
Those who knew Tucker Cipriano at North Farmington High School said they knew about his drug use and said he was haunted by personal demons which he never could seem to shake. He never finished high school and had failing grades due to his many days of skipping school.
Copyright 2012 by ClickOnDetroit.com. All rights reserved. This material may not be published, broadcast, rewritten or redistributed.