WEST BLOOMFIELD TOWNSHIP, Mich. - Toxicology results released by the Oakland County medical examiner reveal that 17-year-old Jonathon Hoffman has substances linked to K2 spice in his urine but none were detected in his blood. That means Hoffman was not under K2 at the time of his death, but had used the synthetic drug within a couple of days prior to his death.
Hoffman's grandmother, 74-year-old Sandra Layne, is accused of shooting Jonathan Hoffman eight times. He called 911 to say he had been shot.
UNCUT VIDEO: Grandmother's court hearing May 24, 2012
SLIDESHOW: Inside courtroom for grandmother's hearing May 24, 2012
Layne's defense attorney, Jerome Sabbota, aid Layne has told him Hoffman threatened her just moments before the shooting occurred.
"I believe there was a threat, sure," Sabbota said. When asked what type of threat, Sabbota said he believed it was both physical and verbal.
Sabbota said Hoffman wasn't armed with a weapon. "Does a 17-year-old need to be armed against a 74-year-old?" Sabbota said. Sabbota said his client had told him that Hoffman made comments that lead her to believe her life was in danger.
Attorney: Grandmother was caring for troubled teen
Uncut: Grandmother charged with open murder
Hoffman had been living with his grandparents so he could stay in Farmington schools while his divorced parents settled in Arizona, said his father, Michael Hoffman, of Scottsdale, Ariz.
Sabbota said Hoffman had legal problems over drugs and had conflicts with his grandmother.
Watch: Teen's friends react to his death

Sabbota said his client fired her new .40-caliber semiautomatic handgun because she felt she had no choice.
Watch: Sources say woman bought gun after attack on Cipriano family in nearby Farmington Hills

"This is a 74-year-old lady who just bought a gun. It's not like she was a pro. I don't think she was in control of her emotions. She was afraid. She's not a big, strong woman," Sabbota said.
Regardless of what difficulties the teen gave his grandmother, there was no reason for her to shoot him, his father said.
"I'm not saying he was aggressive, but if he was, I don't understand how being aggressive but unarmed would justify her using deadly force," Michael Hoffman said.
Prior dispute at West Bloomfield home
Police were called to the home in March for a dispute between Layne and her grandson. According to police, Jonathan Hoffman was in the street screaming and was out of control. No charges were filed.
Sandra Layne was charged with open murder on after police say she shot and killed her 17-year-old grandson, Jonathan Hoffman, on Friday at her West Bloomfield Township home.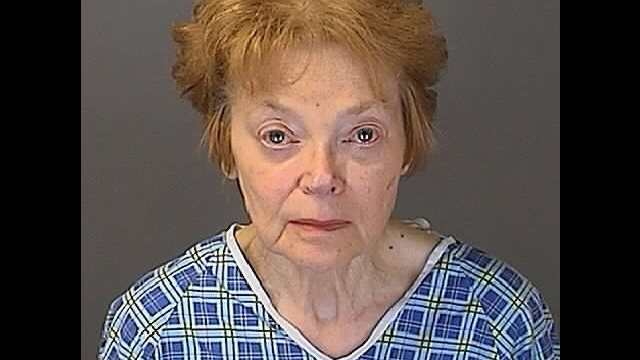 Sandra Layne was arrested at her West Bloomfield Township home after her grandson called 911 to say he had been shot.
Copyright 2012 by ClickOnDetroit.com. All rights reserved. This material may not be published, broadcast, rewritten or redistributed.