DETROIT - A flight attendant who worked for Michigan billionaire and philanthropist Alfred Taubman has dropped a sexual harassment and wrongful termination lawsuit she had filed against him.
Nicole Rock, 38, had filed the lawsuit Nov. 29 in Detroit's federal court -- asking for $29 million in damages.
The court paperwork dropping the lawsuit says that Rock "voluntarily dismisses with prejudice the captioned action, without costs or attorney fees to any party."
Taubman's spokesman said he didn't have a comment other than to confirm the lawsuit had been withdrawn.
Rock's attorney also declined to comment.
READ: Original Alfred Taubman lawsuit filing
READ: Court paperwork dropping Taubman lawsuit
Previous story: Michigan billionaire sued for sexual harassment
What the allegations were:
In the lawsuit, Rock had claimed the 88-year-old Taubman fondled her, verbally harassed her and repeatedly made offensive and sexual innuendos towards her.
Rock started working for Taubman's airline company in 2005. The lawsuit states there were instances when Taubman allegedly brushed her breasts, forcibly kissed her and ripped a hole in her pantyhose and buttons off her blouse.
Rock's lawsuit said she told her supervisor and Taubman's executive assistant, but nothing was done to curb the behavior.
When the unmarried Rock became pregnant in 2009, she says Taubman told her she should have gotten an abortion and made other comments about how she had "ruined her (expletive) life" and had gained weight.
Rock gave birth to her daughter in February, 2010, and said she was forced to return back to work the next month instead of at the end of her approved leave time in April.
Rock went on short-term disability in February of 2011 due to the "extreme stress, anxiety, fearfulness and depression she was experiencing due to the unlawful working conditions that she was being forced to endure."
Taubman's response:
Taubman's company released the following statement in regards to the lawsuit:
"The allegations contained in the complaint filed in court this morning against A. Alfred Taubman are not true. Mr.Taubman will address the complaint through the appropriate legal channels."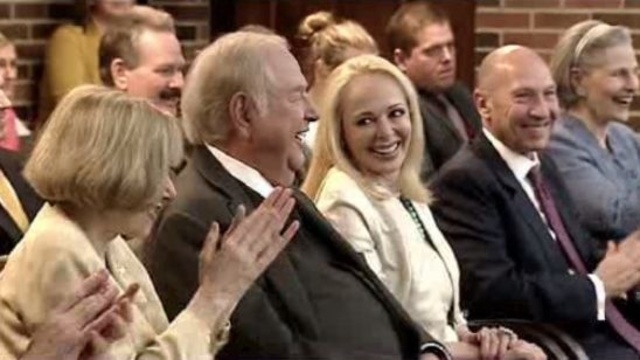 Who is Alfred Taubman?
Taubman founded a real estate company with his name in 1950. It's headquartered in Bloomfield Hills and has a subsidiary in Hong Kong. He's known for his mall development and owns several across metro Detroit -- Fairlane Town Center, Great Lakes Crossing Outlets, Partridge Creek, Twelve Oaks Mall.
Taubman is said to be the largest donor to the University of Michigan in the school's history with $142 million. Many building have been named in his honor, including: the Alfred Taubman Biomedical Science Research Building, the Taubman Health Sciences Library and the Taubman Health Care Center. He's also given millions to Detroit-area schools and other charities.
Forbes lists Taubman's net worth at $2.9 billion. He's No. 491 on the list for the richest people in the world and No. 142 on Forbes' list of richest people in America.
He's married with three children.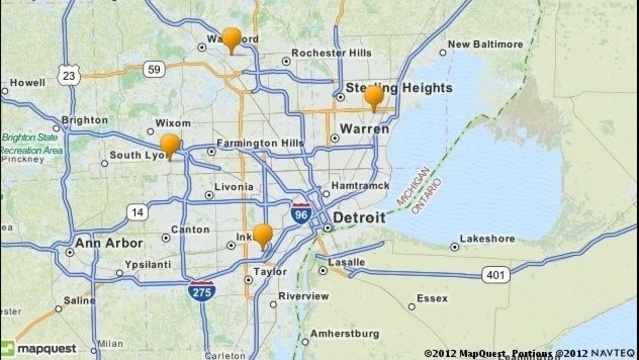 --Map of properties owned by Taubman
Previous story: Michigan billionaire sued for sexual harassment
Copyright 2012 by ClickOnDetroit.com. All rights reserved. This material may not be published, broadcast, rewritten or redistributed.