MILFORD, Mich. - A car hit a goose on eastbound I-96 Sunday morning near Lake Road in Milford, Michigan. The goose went through the windshield of the grey Toyota Corolla.
The people inside the car pulled over and jumped out, but the goose was killed in the accident.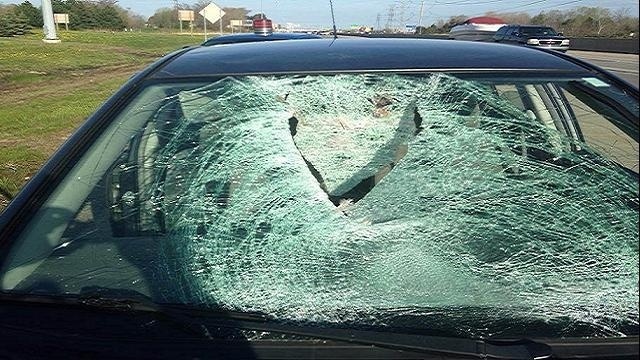 The car has since been returned to the driver.
Copyright 2014 by ClickOnDetroit.com. All rights reserved. This material may not be published, broadcast, rewritten or redistributed.