WEST BLOOMFIELD TOWNSHIP, Mich. - Funeral services were held Tuesday for 17-year-old Jonathan Hoffman, the teenager allegedly shot to death by his 74-year-old grandmother, Sandra Layne, of West Bloomfield.
Dozens of students from Farmington Central High joined Hoffman's parents and other relatives Tuesday at his funeral in Southfield at the Ira Kaufman Chapel.
Layne was charged Monday with open murder for the shooting death of Hoffman.
Hoffman was shot eight times on Friday at his grandmother's home in West Bloomfield Township. He called 911 to say he had been shot. He was taken to a nearby hospital but was dead upon arrival.
No bond was set for Layne after she was arraigned on Monday. She is held at the Oakland County Jail and is scheduled to appear in court Thursday for a preliminary examination.
Uncut: Grandmother charged with open murder
Hoffman had been living with his grandparents so he could stay in Farmington schools while his divorced parents settled in Arizona, said his father, Michael Hoffman, of Scottsdale, Ariz.
Jerome Sabbota, a lawyer for the grandmother, said Jonathan Hoffman had legal problems over drugs and had conflicts with his grandmother.
Watch: Teen's friends react to his death

Sabbota said his client fired her new .40-caliber semiautomatic handgun because she felt she had no choice.
Watch: Sources say woman bought gun after attack on Cipriano family in nearby Farmington Hills

"This is a 74-year-old lady who just bought a gun. It's not like she was a pro. I don't think she was in control of her emotions. She was afraid. She's not a big, strong woman," Sabbota said.
Regardless of what difficulties the teen gave his grandmother, there was no reason for her to shoot him, his father said.
"I'm not saying he was aggressive, but if he was, I don't understand how being aggressive but unarmed would justify her using deadly force," Michael Hoffman said.
Prior dispute at West Bloomfield home
Police were called to the home in March for a dispute between Layne and her grandson. According to police, Jonathan Hoffman was in the street screaming and was out of control. No charges were filed.
Sandra Layne was charged with open murder on Monday after police say she shot and killed her 17-year-old grandson, Jonathan Hoffman, on Friday at her West Bloomfield Township home.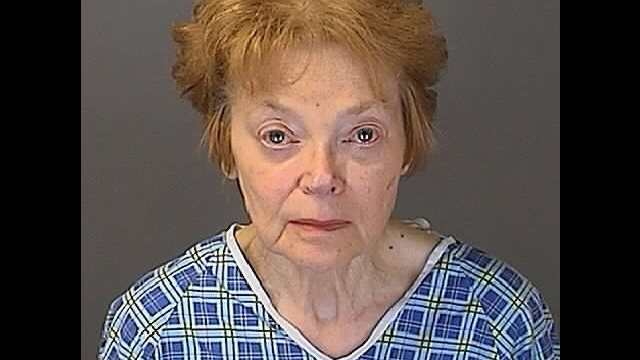 Sandra Layne was arrested Friday at her West Bloomfield Township home after her grandson called 911 to say he had been shot.
Copyright 2012 by ClickOnDetroit.com. All rights reserved. This material may not be published, broadcast, rewritten or redistributed.