DETROIT -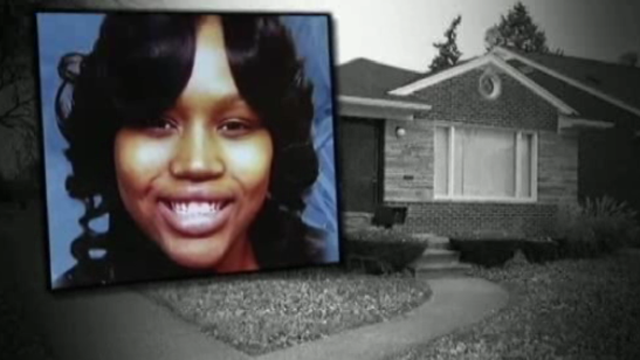 The prosecutor began with two pictures of Renisha McBride -- one when she was alive and the other when she was dead on Theodore Wafer's porch.
Then the jury heard Wafer's 911 call.
Listen: Homeowner's 911 call after shooting woman on porch
"I just shot somebody on my front porch."
McBride went to Wafer's door about 3 hours after crashing her vehicle into a parked car a 1/2 mile away. She was intoxicated, but police found no evidence she tried to force her way into Wafer's Dearborn Heights home.
"There is no evidence of any prying. There is no evidence of any kicking. There is no evidence of any breaking," said assistant prosecutor Danielle Hagaman-Clark.
However, Wafer's lawyer -- in a dramatic opening statement -- said Wafer was frightened when he heard her pounding on the door. It was about 4:30 a.m. He was asleep in a reclining chair.
"Boom! Boom! Boom! Boom! He is awoken and what happens is that he starts going, 'What is that?'" said Cheryl Carpenter, defense attorney.
More: Porch shooter's lawyer says he feared for his life
She said Wafer heard more pounding at the front and side doors and thought people were trying to break in.
"So his heart is racing," said Carpenter.
Then Wafer got his shotgun and opened the front door.
"Somebody comes right in front of him, less than 2 feet away, coming at him from the side, and he sees 1/2 a figure and he shoots," said Carpenter.
Wafer says McBride's pounding dislodged a screen insert, but the prosecution says the shotgun blast caused it.
"His actions that night were unnecessary, unjustified and unreasonable," said Hagaman-Clark.
Wafer's lawyer says her client would have called 911 as soon as he heard someone at the door, but he couldn't find his cellphone until after the shooting.
Jury members were given instructions on self-defense:
View: Jury self-defense instructions
The first witness was McBride's mother, Monica McBride.
Read: A recap of Roger Weber's Wednesday courtroom blog is here
-- Theodore Wafer in court on Wednesday, July 23, 2014.
27116942
Copyright 2014 by ClickOnDetroit.com. All rights reserved. This material may not be published, broadcast, rewritten or redistributed.