DETROIT - Ex-Detroit Mayor Kwame Kilpatrick's corruption trial for a week after a defense lawyer became ill in court.
Gerald Evelyn represents co-defendant and contractor Bobby Ferguson. He was cross-examining a witness Monday when he became ill and was wheeled out of the courtroom on a stretcher.
At a hearing Tuesday morning, Judge Nancy Edmunds said a conference call would be held Friday to make sure everyone would be able to start back up again on Monday, Nov. 5.
Evelyn is still undergoing medical tests but is in stable condition. He doesn't appear to have suffered a stroke or a heart attack.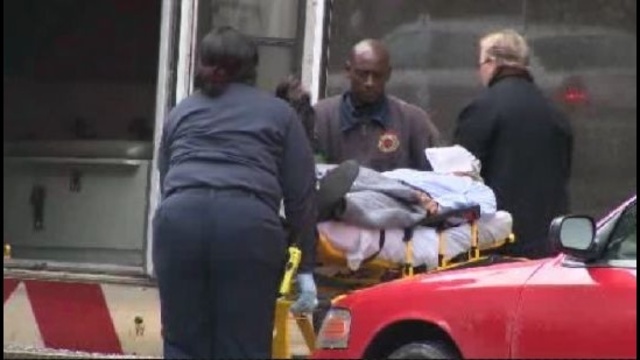 The defendants in the trial include Kilpatrick, Ferguson, Kilpatrick's father Bernard and ex-Detroit water chief Victor Mercado.
Kilpatrick faces tax, conspiracy, fraud, extortion and bribery charges.  
Kilpatrick was elected mayor in 2001. The married mayor resigned in 2008, pleading guilty to obstructing justice for lying about having sex with Beatty.
He served 14 months in prison for violating probation in that case.
Copyright 2012 by ClickOnDetroit.com. The Associated Press contributed to this report. All rights reserved. This material may not be published, broadcast, rewritten or redistributed.