DETROIT -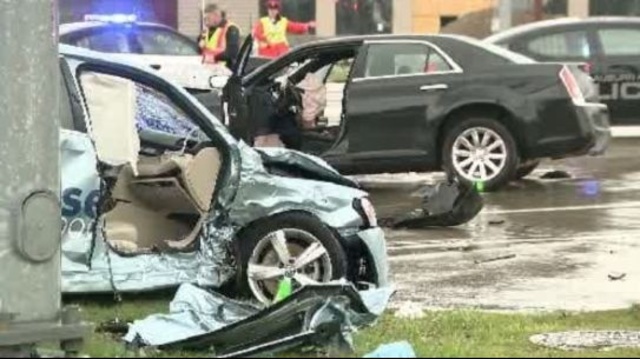 Auburn Hills police say Oakland County Executive L. Brooks Patterson has been issued a citation for not wearing a seatbelt.
Patterson was seriously hurt Aug. 10 as a passenger when the car he was in was hit at the intersection of Walton and Opdyke. Patterson's driver, James Cram, was also not wearing a seatbelt, police said. But police said he has not been issued a citation because he is still recovering from his serious injuries.
The driver that hit Patterson, Anthony Prainito, has been charged with three counts of a moving violation causing serious impairment.
A seatbelt violation for a passenger is a civil infraction with a maximum fine of $65.00 and (0) points on a driving record. 
Patterson issued the following statement regarding the civil infraction.
View: Patterson's seat belt citation
"Not wearing a seatbelt was a mistake," Patterson said. "I accept my responsibility and paid the $65 fine this afternoon.
Harry's Market sits at the intersection where the crash happened. Owner Steve Qarana says he heard the crash.
"I heard a big boom and thought my driver had dropped a couple of cases," Qarana said. "He hadn't and I went outside and say an accident."
Read: Rod Meloni: Doing the right thing often hurts
Qarana saw a lot of people helping Patterson, his driver and the passengers in the other car. He says he has met Patterson and he likes him a lot. Regardless, Qarana still is happy to hear Patterson had to pay the ticket.
"I'm glad because he is no different than you and me. He's a politician. You get a ticket you pay it," the market owner said.
Copyright 2012 by ClickOnDetroit.com. All rights reserved. This material may not be published, broadcast, rewritten or redistributed.