DETROIT -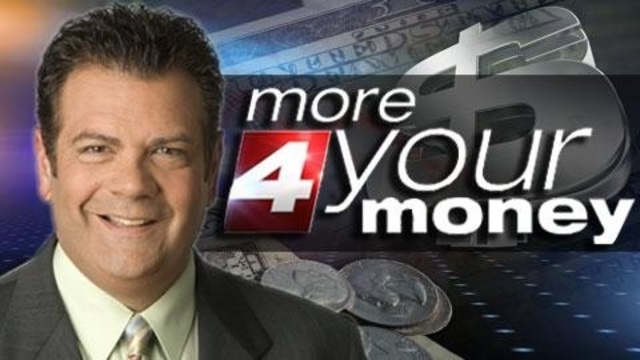 It was just more than a week ago
9-year-old Joshua Smith was listening to the radio in the car with his mother and heard the headline "Detroit is a City in Crisis."
Old enough to understand that is not good and young enough to think he could make a difference in the city's mountainous debt, the light bulb went off in his head. He told his mother he would like to do a lemonade stand to raise money for the city.
Joshua comes from a tight-knit, loving and God-fearing family. He is home schooled by his mother Rhonda. Prayer is a big part of the family's every day. Church and service to God are at the heart of everything this family does. You can tell just by speaking with this family there is much more than lip service paid to God's call.
So it was decided to spend a few days selling lemonade and popcorn. The story hit the papers and the television stations and Joshua's lemonade stand started taking on a life of its own. People started showing up in large numbers, from across town, then from across the state. Then the letters with checks in them from places as far away as California came. By the time the lemonade was gone and Dad had popped fields of corn they had raised $3,600. Mayor Dave Bing called Joshua and told him to use his money for college. Joshua told Bing his parents already had a college fund for him and he was serious about wanting to give his money to the city. What could a Mayor do? It was decided they would use the money for the Parks and Rec department. The family wants Russell Woods Park and Zussman Playground, both within a mile of the Smith home, to be rehabbed.
On Tuesday, Joshua and his entire family showed up at Detroit City Council. He received the Spirit of Detroit Award and still looked a bit bewildered by the all the fuss. When asked to speak he did what any good boy knows to do when he is not certain what he is thinking is going to go over well in a big crowd [or his mother]. He went with the sure bet and said "Thank you" over and over. The crowd laughed and cheered and enjoyed the spirit and enthusiasm displayed by this inspiring young man. Outside chambers he was a little more forthcoming with me when I asked him what he had learned and what he was thinking. He said, "You can do big stuff even if you are small." He is very excited to be going to the Lions game this Friday night, "I've never been to Ford Field before." He and his family will also be going to a Tigers game, tickets provided by some of the many who dropped by his stand.
Joshua seems amused that his idea caught on beyond his wildest dreams. It says a lot about this young man who doesn't seem to be at all affected by his short term fame. His parents are duly proud as even they could not have imagined how this simple little idea caught the nation's fancy. After spending a lot of time with all the players in this exciting, optimistic tale that belies the sadness and despair that engulfs this city on a daily basis, a few things are becoming obvious. First; despite the pessimism the crime, the poverty, the mass exodus from Detroit there remain many Detroiters who desperately want the city to come back.
Next, Joshua's father told me of all the things the family learned in this process: "1.) God is listening. 2.) There are people in the world who want to come along beside you and help if you have a good vision for something and you're a man of integrity. Hard work pays off."
He is so right. Third, it was when University of Michigan basketball players showed up and bought lemonade and spent time speaking with Joshua, gave him a signed jersey and told him it was amazing a little guy was actually doing things many of the big guys hadn't even thought of it was clear Joshua had a tiger by the tale.
What we have all learned from this lemonade stand that roared is the same one that we learned from Chrysler's Super Bowl Ad with Eminem. Detroit, along with all of America wants Detroit to succeed. Yes this city is a laughing stock to snarky writers who never miss the chance to hold Detroit up for ridicule. Yet whenever Detroit is positioned as a once great city trying to come back, this nation responds. Joshua, without knowing what he was doing, tapped into that notion and the floodgates opened to the pocketbooks. Let's face it, a good lemonade stand run well and efficiently will make maybe $50 in a day. It would make $250 in a week.
That's how long Joshua and his family toiled behind the stove and that rickety card table set up out front. In the end, his take was 10 times that much. Great work young man! Would that we could capture that lightning in a bottle for more than a week's time and use Joshua's lemonade stand that roared as the beginning of a new future for this once great city.
Copyright 2012 by ClickOnDetroit.com. All rights reserved. This material may not be published, broadcast, rewritten or redistributed.