DETROIT - Detroit Mayor Dave Bing is not too pleased about comments New York City Mayor Michael Bloomberg made about Detroit's murder rate.
Bing is responding to Bloomberg's comments made in a speech to police Tuesday. Bloomberg said if NYC had Detroit's murder rate 4,500 New Yorkers would have been killed last year instead of a record low 419 murders.
"I think it is sad and inappropriate for anyone, especially public officials, to tout their crime fighting efforts by highlighting other cities' murder rates," Bing said in a statement released Tuesday afternoon. "There are dramatic differences between New York and Detroit. First, the City of New York has nearly 40,000 law enforcement officers, compared to less than 3,000 here in the City of Detroit."
"Secondly, New York has crime fighting techniques and resources such as "stop and frisk at will" and a sophisticated surveillance system that we do not currently have in our crime fighting arsenal, in part due to the fact we are under a federal consent decree. We are all engaged in reducing violent crimes and we need to fight this battle together. Therefore, I support Mayor Bloomberg's efforts to get Congress to toughen gun laws so that gun violence is reduced in Detroit, New York, and across this country."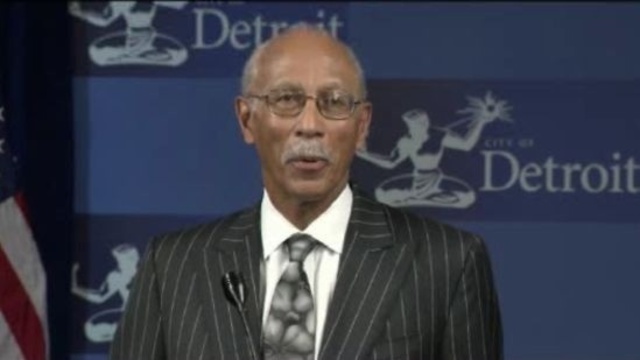 Copyright 2013 by ClickOnDetroit.com. All rights reserved. This material may not be published, broadcast, rewritten or redistributed.