DETROIT - Detroit's newest high school will open for business after a ribbon cutting ceremony on Wednesday.
Mumford High School, located on Wyoming Street, is a 239,900-square-foot facility that can accommodate more than 1,500 students.
The school construction project totaling $52.1 million began in the fall of 2010.
The new school was built next to the old building on what was the campus athletic field.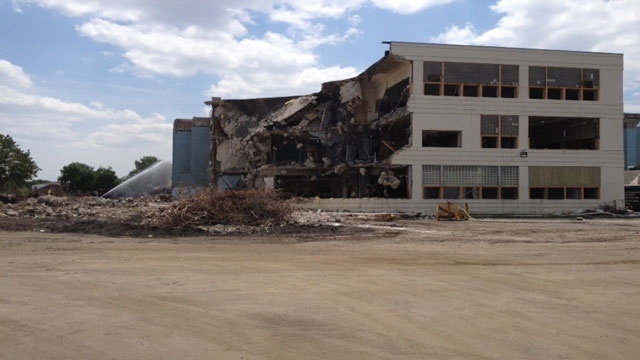 ~Demolition of old building~
Officials from the Education Achievement Authority of Michigan, school alumni and students will cut the ribbon to officially open the new facility.
Students will be starting school at Mumford on Sept. 4.
Students and parents are welcome to tour the new school following the ribbon cutting ceremony which starts at 10 a.m.
READ: Demolition begins on Mumford High School
Copyright 2012 by ClickOnDetroit.com. All rights reserved. This material may not be published, broadcast, rewritten or redistributed.