DETROIT -
The Local 4 Defenders have video of the woman Detroit Police Chief Ralph Godbee brought along to San Diego while he was on official business for the Police Chiefs Conference.
Her name is Merica Patterson. She and Godbee both stayed at the Hilton and, according to a room bill obtained by the Defenders, the couple stayed in the same room, No. 2146.
The total hotel cost was $1,884.48. The room was $314 each night. The Hilton was the most expensive hotel suggested by the Chief's Conference. Organizers recommended visitors stay at the Best Western for just $149 a night or the Holiday Inn for $169. Even the swanky West Hotel is only $183 a night.
Read more: Detroit police officer says she is not only woman to have affair with Chief Ralph Godbee
Yet, Godbee and his girl stayed at the Hilton for more than $300 each night. For a city that is broke with a police department fighting for every penny, should the Detroit contingent travel first class?
Charles Wilson, a member of the Detroit Police Department and of Godbee's inner circle, escorted Patterson out of the airport. Wilson also was at the convention for six nights. According to a bill, he also stayed at the Hilton. The bill totals more than $1,800 for the room alone.
Moreover, once off the plane, Wilson stayed by Patterson's side, escorting her safely from the airport to an undisclosed location. Who paid for this police escort?
Local 4 emailed the Detroit Police Department's public information officer in search of answers. Who paid for Godbee and Patterson's trip? Were police resources used to protect Patterson? How much city money was spent on the convention?
There has been no answer.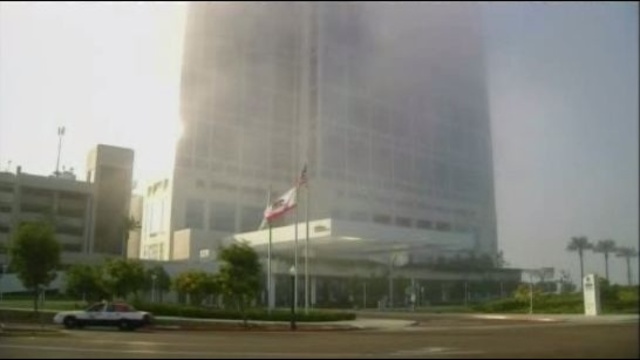 -- San Diego Hilton
Copyright 2012 by ClickOnDetroit.com. All rights reserved. This material may not be published, broadcast, rewritten or redistributed.