DETROIT -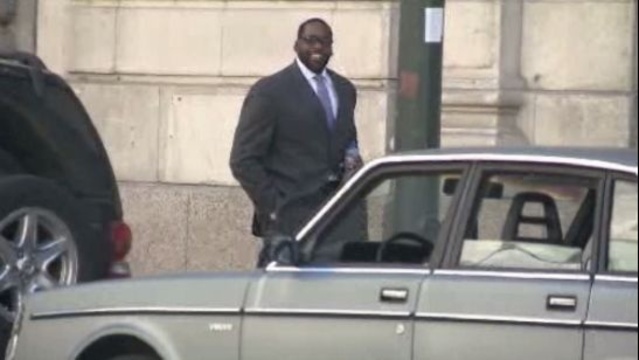 Attorneys in the Kwame Kilpatrick trial have filed a request to have the trial moved out of Detroit.
The paperwork for a change of venue was filed Thursday morning, a judge is expected to rule on the request later in the day.
According to the official request:
"No longer can the Defendants receive a fair trial here in the Eastern District of Michigan. The media's targeted effort towards that end has flipped the notion of due process on its head. Rather than simply confronting an overwhelming amount of publicity (which this case has certainly received), recent developments have caused a significantly more distressful problem of Constitutional dimensions: jurors who hold out, or find for the Defendants will most certainly be subjected to intense post-trial scrutiny of themselves and anyone around them (family, friends, co-workers and neighbors). This Court, despite its best efforts, cannot protect the jurors from this invasion of privacy."
In addition to the change of venue request, lawyers representing the defendants in the trial presented 3 exhibits as to why the trial should not be held in Detroit.
If the change of venue request is approved, the entire jury selection process will have to start over. A jury was selected Wednesday for a Detroit trial. The 12 jurors include four African-American women, one African-American man, one Hispanic woman, two white men and four white women.
Alternates include: two white men, one white woman, two African-American women and one African-American man.
Kwame Kilpatrick federal trial special section
Sign up for the Kwame Kilpatrick federal trial email newsletter right here.
Copyright 2012 by ClickOnDetroit.com. All rights reserved. This material may not be published, broadcast, rewritten or redistributed.