DETROIT -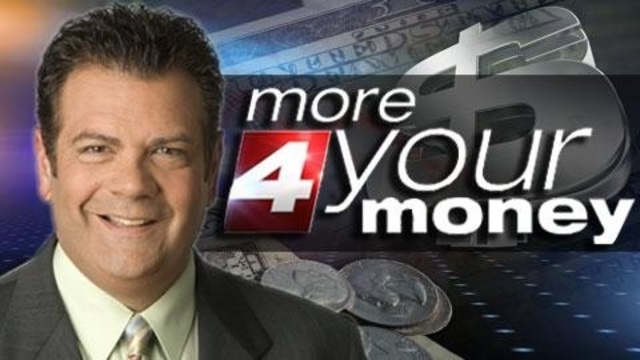 Kwame Kilpatrick recently proclaimed he won't go to jail. There are some prosecutors who beg to differ.
The IRS and the Securities and Exchange Commission are likely to join them. But, should Kwame have correctly predicted his future living arrangements he still has a lot of potentially expensive nagging legal problems. The federal civil rights lawsuit filed by exotic dancer Tamara Greene's family simply won't go away. It's been nearly a decade since "Strawberry" was murdered. There are a couple of theories about how and why she died. One says she was killed after a fight at a party where competing drug dealers wanted her affections and the rebuffed kingpin allegedly wanted her dead. The other is that because of the number of shots fired into her car that a police weapon was used.
Read more: Tamara Green case is back on
As it stands right now though, no one knows which is true and it is likely we may never know; even if this case goes to trial. The reason: the lawsuit does not set out to find out who murdered the woman who allegedly danced for Kwame Kilpatrick at that long ago, never proven, Manoogian Mansion bachelor party and was allegedly battered and bruised by Kwame's wife Carlita in the process. It sets out to show Kilpatrick and his underlings in the City of Detroit and its police department went above and beyond the call of duty to see to it no one ever fully investigated the case.
I have personally heard sworn court testimony to that effect in a number of whistleblower lawsuits. City Council Member Gary Brown's case was one. He was the head of DPD Internal Affairs when his office started looking at the Greene case after one of Kwame's body guards, Harold Nelthrope, came forward with some claims in the Greene case. Brown ended up fired. The sad case of former Homicide Bureau Chief Harold "Sid" Bowman was another. Bowman was the head of homicide on a Friday when he suggested officers under his command start looking into the Strawberry murder. When word leaked around the City over the weekend, Bowman found himself working the overnight shift on patrol in a precinct filled with Kwame's friends the following Monday. Bowman was so concerned for his personal safety he retired, filed a whistleblower lawsuit against Kilpatrick and the city and won $300,000. His payment came before the monstrous headlines that the Brown case made so his payoff was considerably less than the millions Brown was awarded. But the testimony and the result in that case are compelling to say the least. One of the themes in both cases was that the Tamara Greene case file kept getting smaller every time investigators were able to even find it.
Yet, that evidence and more like it never seemed to matter to Judge Gerald Rosen. He was very specific in wanting to see evidence that showed there was some written policy by the city or Kilpatrick himself that precluded anyone from investigating the Tamara Greene murder. It did not exist and he tossed the seven year old case last fall. Now, he is a federal judge and has forgotten more law than I will ever know. In his learned opinion the case tried by attorney Norman Yatooma simply did not rise to the level of a trial, that it lacked evidence to get there. Yatooma became a household name during this process and today he told me he is happy with the appeals courts' decision. Here is why he believes he can win. "The federal court lambasted Kwame Kilpatrick and the city lawyers for destroying evidence, [thousands of emails Judge Rosen ordered preserved] lambasted them saying their actions were willful, wanton, malicious; to say they acted in bad faith was an understatement! And for what? For destroying evidence! And then, moments later dismissed our case for lack of evidence. Those results are schizophrenic and can not exist next to one another." Rosen's ruling stands, unless and until an appeals court says otherwise.
Well, we're about to find out whether Rosen's logic will stand. The sixth circuit appeals court in Cincinnati has granted an expedited appeal of the Tamara Greene case. Appeals courts hand out expedited appeals like manhole covers, which is a signal there is some urgency here. The clerk of the court told me today the hearing will happen before year's end. I also spoke with Jim Thomas, Kwame Kilpatrick's lawyer for the past four years. He believes Rosen got the case right. He also says he expected the appeal and expects to win the case. He said he is looking forward to pleading the appeal. The beat goes on, this case, among the many, providing never ending drama and headlines. Kwame wishes this all to go away, but here we are with litigation that extends as far as the eye can see.
Copyright 2012 by ClickOnDetroit.com. All rights reserved. This material may not be published, broadcast, rewritten or redistributed.