DETROIT -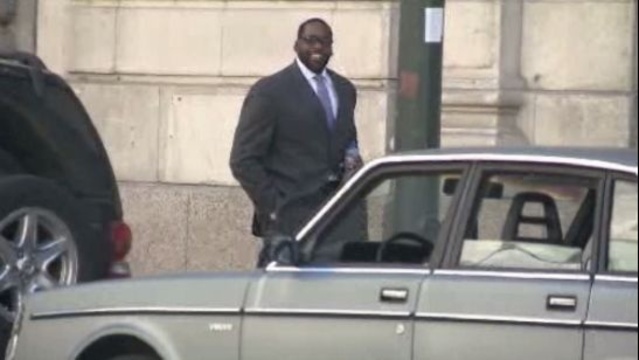 Former Detroit mayor Kwame Kilpatrick entered federal court Wednesday as jury selection for his federal trial continues.
Early Wednesday morning, many potential jurors said they knew nothing about the former Detroit mayor. More than half of the potential jurors do not live in Oakland, Wayne or Macomb counties. Instead, they are from more rural communities where Kilpatrick does not make the news everyday.
Here are a few examples of jurors' comments on Wednesday:
"(Kwame Kilpatrick) doesn't make news in my town."
"If I want to learn about Kwame Kilpatrick, I have to look for the news story."
"I know very little about him and this case."
Those are the types of jurors that the prosecution would like to see move forward. It's not such a great picture for the defense who would rather have Detroiters who feel the former mayor is being harassed by investigators. It will be difficult to find those living in Detroit who do not know about Kilpatrick.
Kwame Kilpatrick federal trial special section
"It's impossible to find in this town. I mean, I can't imagine. You'd have to be basically without any media whatsoever," said Local 4 Legal Expert Todd Flood. "Then you could not go to the water cooler. So, it's next to impossible."
Todd Flood on potential jurors
The first potential juror of Wednesday morning's selection process was a black man who lives outside of Detroit. He, like several others, said he knew very little about Kilpatrick and said he had no problem just focusing on the facts being presented.
"There are obviously some people who have gotten through that we don't think should have gotten through," said an attorney for Bobby Ferguson.
Read more: Kwame Kilpatrick jury selection day 5
Sign up for the Kwame Kilpatrick federal trial email newsletter right here.
Copyright 2012 by ClickOnDetroit.com. All rights reserved. This material may not be published, broadcast, rewritten or redistributed.