TROY, Mich. -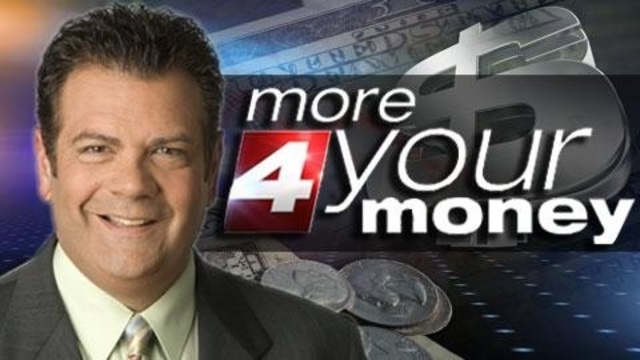 If you have been looking for a sign Metro Detroit is on the mend you found it today.
Money Magazine put out its top 100 best places to live for 2012 and unlike last year where Metro Detroit placed exactly no communities, and in 2010 we placed just one; Ann Arbor.
This year, we placed five in the top 100. Money's editors say this survey is about finding the places you would most want to raise a family. That Troy, West Bloomfield, Shelby, Macomb and Ann Arbor made the list is a testament to what we have always known about this area. It is in fact one of the great places in America to raise a family. The reason we can view this as a bellwether on how our economy is faring is that they use home values, job growth, employment rates and affordability as some of the metrics. That these have rebounded even slightly tells us a larger recovery can not be too far away. Great news to say the least!
I happen to live in one of the top 100 cities and am glad to see it back on the list. Part of the reason for that joy is the fact that it renews my faith in the decision my wife Karen and I made 17 years ago [this fall] when we moved here. We could easily have sought to go somewhere else in all those years, but felt this area offered something special, everything really, we wanted while raising our three daughters.
Karen and I grew up in New England. My parents were Boston-centric because that is where they came from; her parents Providence-centric because that is where they came from. So we were deeply steeped in the Southern New England tradition. Heck, when we dated in high school and college is was a 30 minute drive to Cape Cod for dinner and a movie. We were married on Cape Cod and I never imagined we might find an equally beautiful or more comfortable area for our family. When we graduated from college, Karen went to work in the New York metro area and I worked in Maine television and neither appealed. After we married we moved to Miami, Florida and then to Tampa. We never felt particularly comfortable there either.
We moved to Michigan in 1990 and spent five and a half years in Saginaw. It was nice there. We made many friends, and learned where Michigan's beautiful places were. We fell in love with Lake Michigan itself and the very Cape Cod-like dunes. No one could ever have convinced me in my youth we would find water prettier or more inviting than the Atlantic Ocean. We did though and considering how the movie Jaws is playing out for real off the Cape Cod coast this summer, I'm very happy go salt free! When we moved to our top 100 town we saw it for what it is being praised for today, having great schools, beautiful scenery, affordable homes extremely safe streets with police presence and considerable attention to community. One of the metrics that doesn't show up in the survey is the exceedingly nice people. Add it all up and this truly is one of the great places in America to live and raise children. We believed that from the minute we started house hunting and in fact, I remember telling my boss at the time I believed this area to be a hidden gem; even jokingly telling her not to tell anyone else because it could quickly put an end to the party!
No doubt, Metro Detroit has suffered greatly over the past five years, and there are areas of this market that are the polar opposite of happy, family places. Still, the basic things that made it great have remained despite the economic collapse. For that I am grateful and am happy that Money Magazine believes in our slow and ever so restrained comeback.
Copyright 2012 by ClickOnDetroit.com. All rights reserved. This material may not be published, broadcast, rewritten or redistributed.